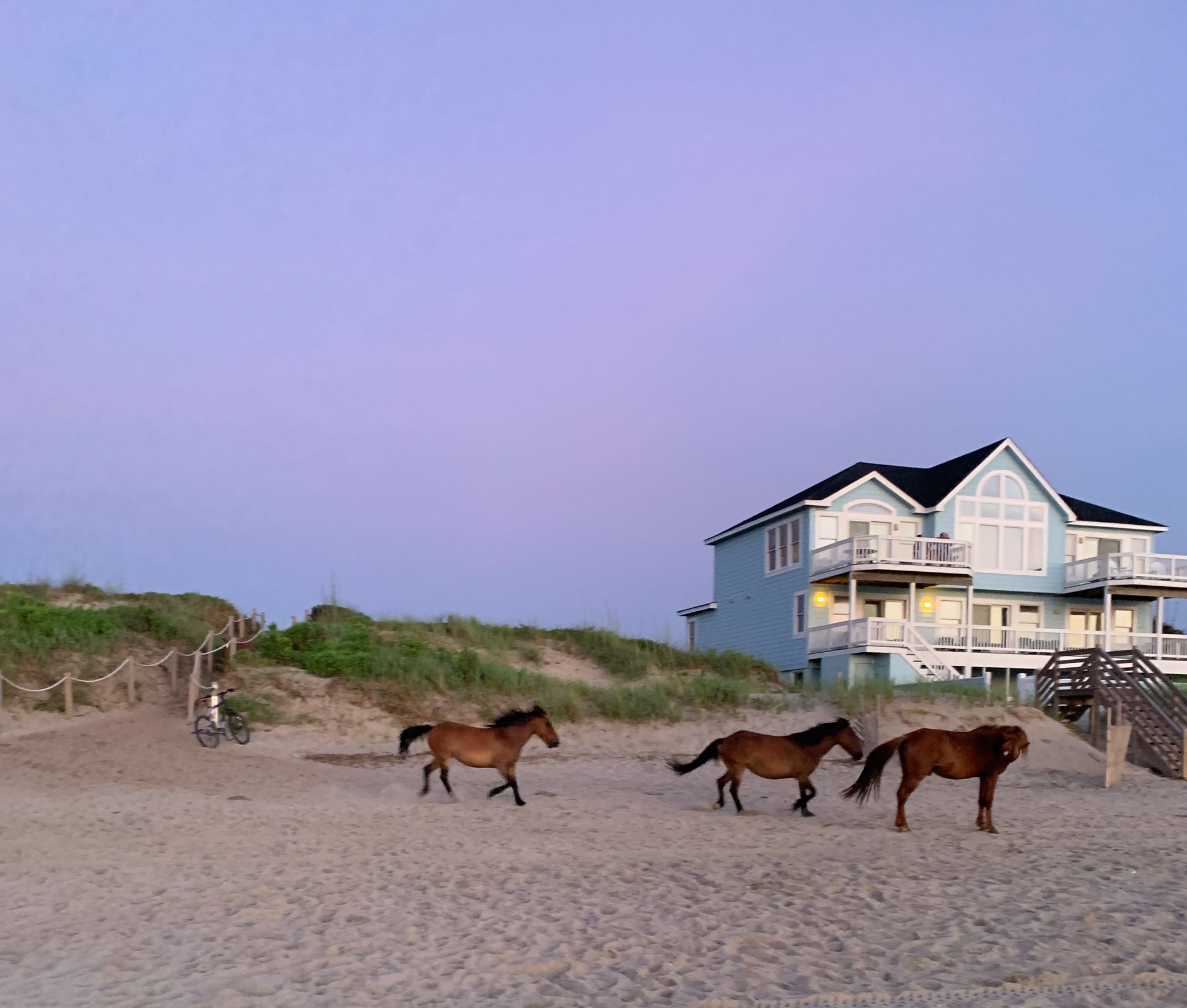 OUTER BANKS, NC – Alexandria resident Neal Denton couldn't quite believe his eyes. While out for an early morning walk on the Corolla beach with his dog, Dexter, two horses appeared on the beach access and walked toward the surf, then stopped to look around. In short order, five more ponies arrived.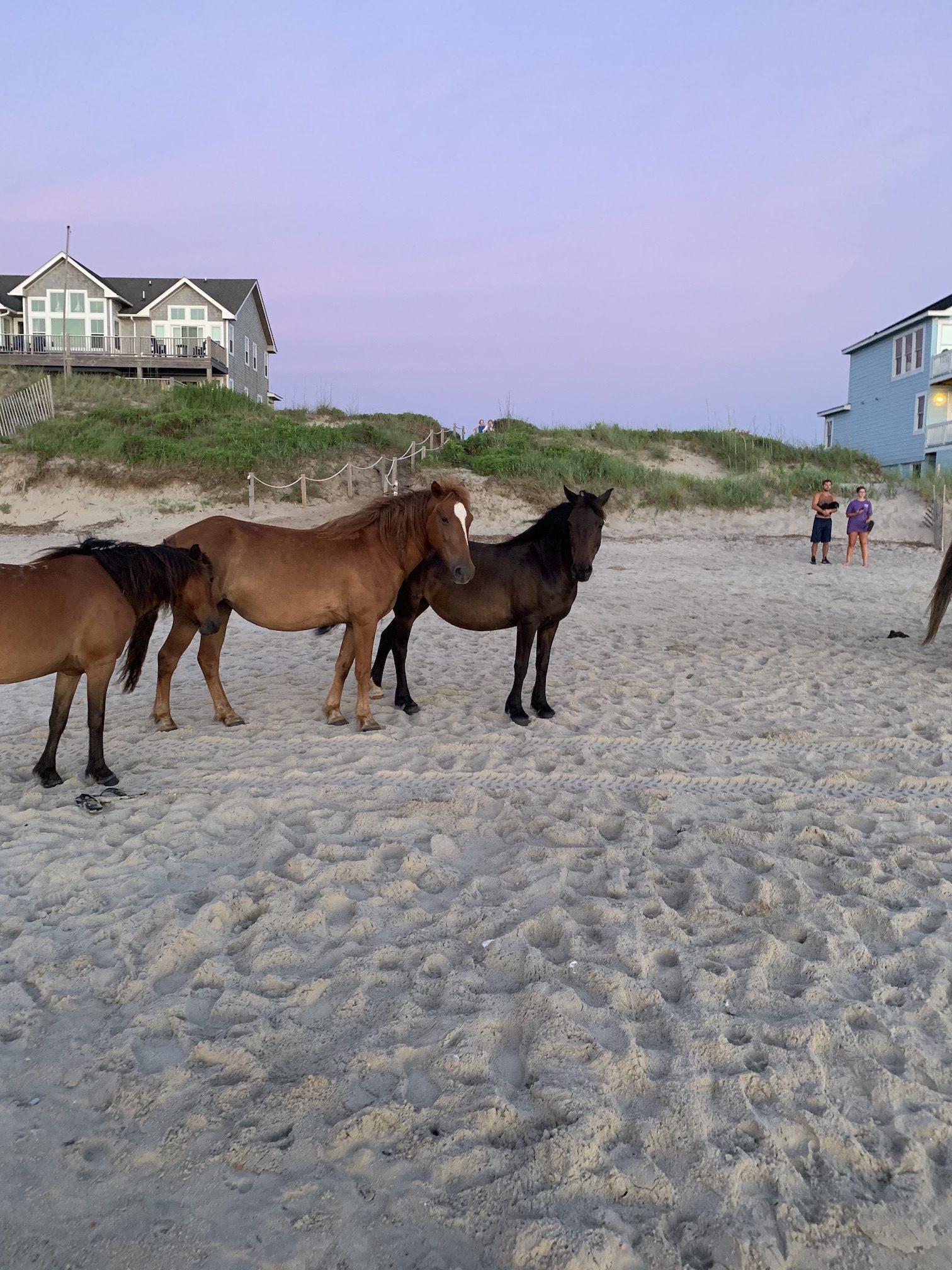 Standing on the beach, the seven horses were no doubt wondering where they'd made a wrong turn. In a scene right out of a Stevie Nicks video, their manes flowed in the wind and their tails swished to and fro. They appeared to be assessing the situation.
Video: Neal Denton and other beachgoers marveling at the arrival of the wild ponies.
A dozen or more people slowly began to gather on the beach, having noticed the newcomers from their decks while watching the sun rise and sipping their morning coffee. The humans kept their distance while enjoying the rare and beautiful scene.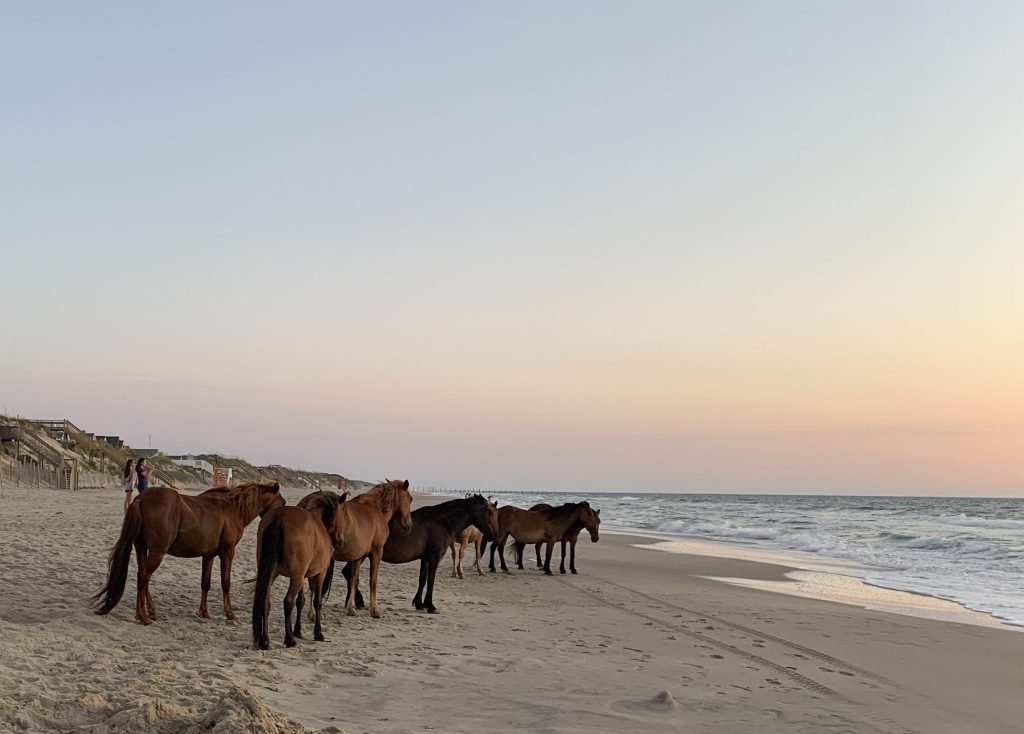 Denton said, "It was incredible. I'm out here with Dex, and turned around and thought, 'Whoa!' Literally!"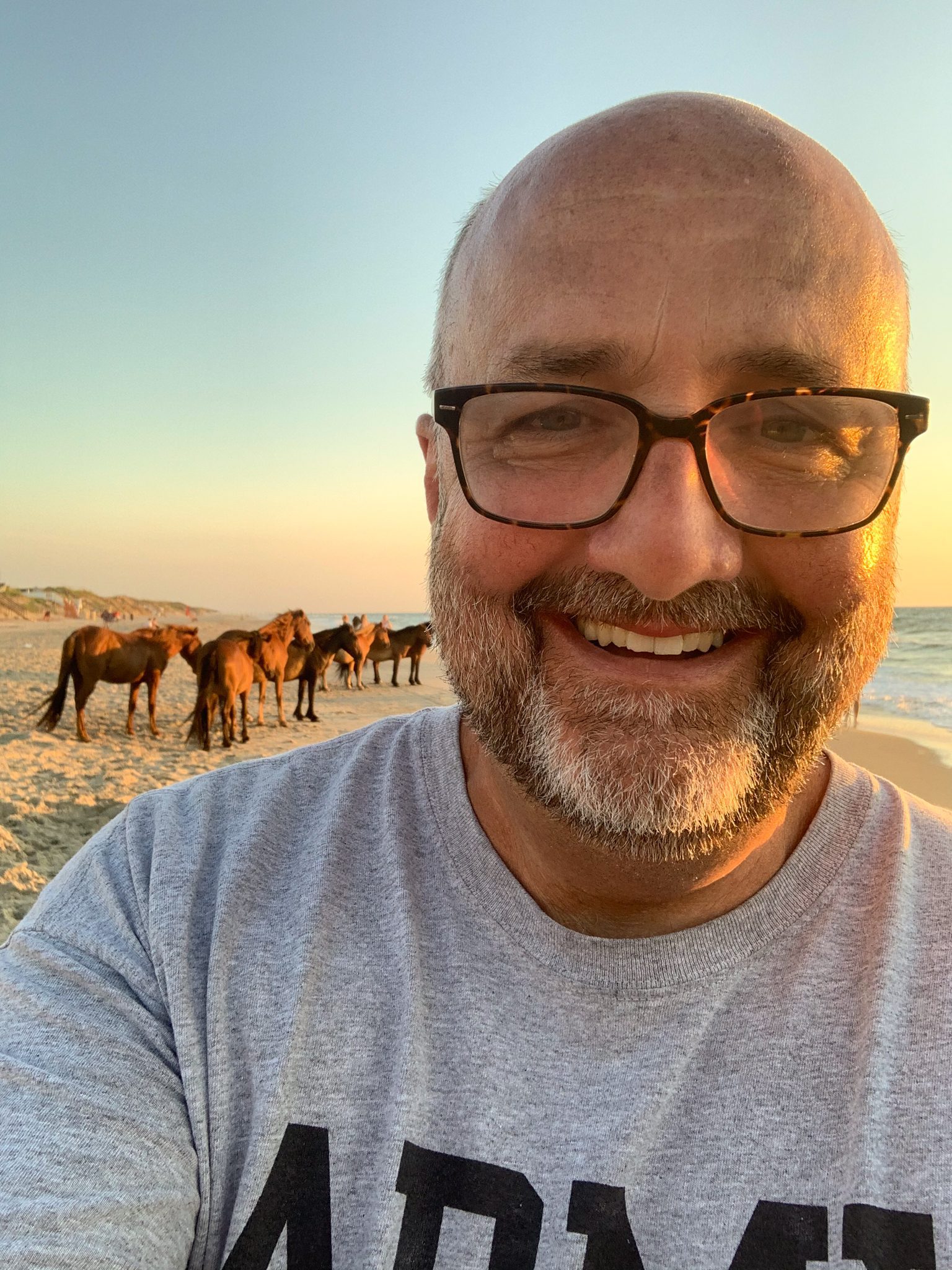 The horses stoically gathered their thoughts and bearings, till representatives from Corolla Wild Horses arrived on a tip from a lifeguard, and corralled the small herd up north to their home. This was clearly not their first rodeo.
If you'd like more information on these protected and beautiful horses, please visit the Corolla Wild Horse Fund.
Just another fun day on the shores of the Outer Banks!