Arts
Stepping Into September: Falling for Art
Fall for the art scene in Alexandria this September. There are plenty of art exhibits this month to keep you happily surrounded by art!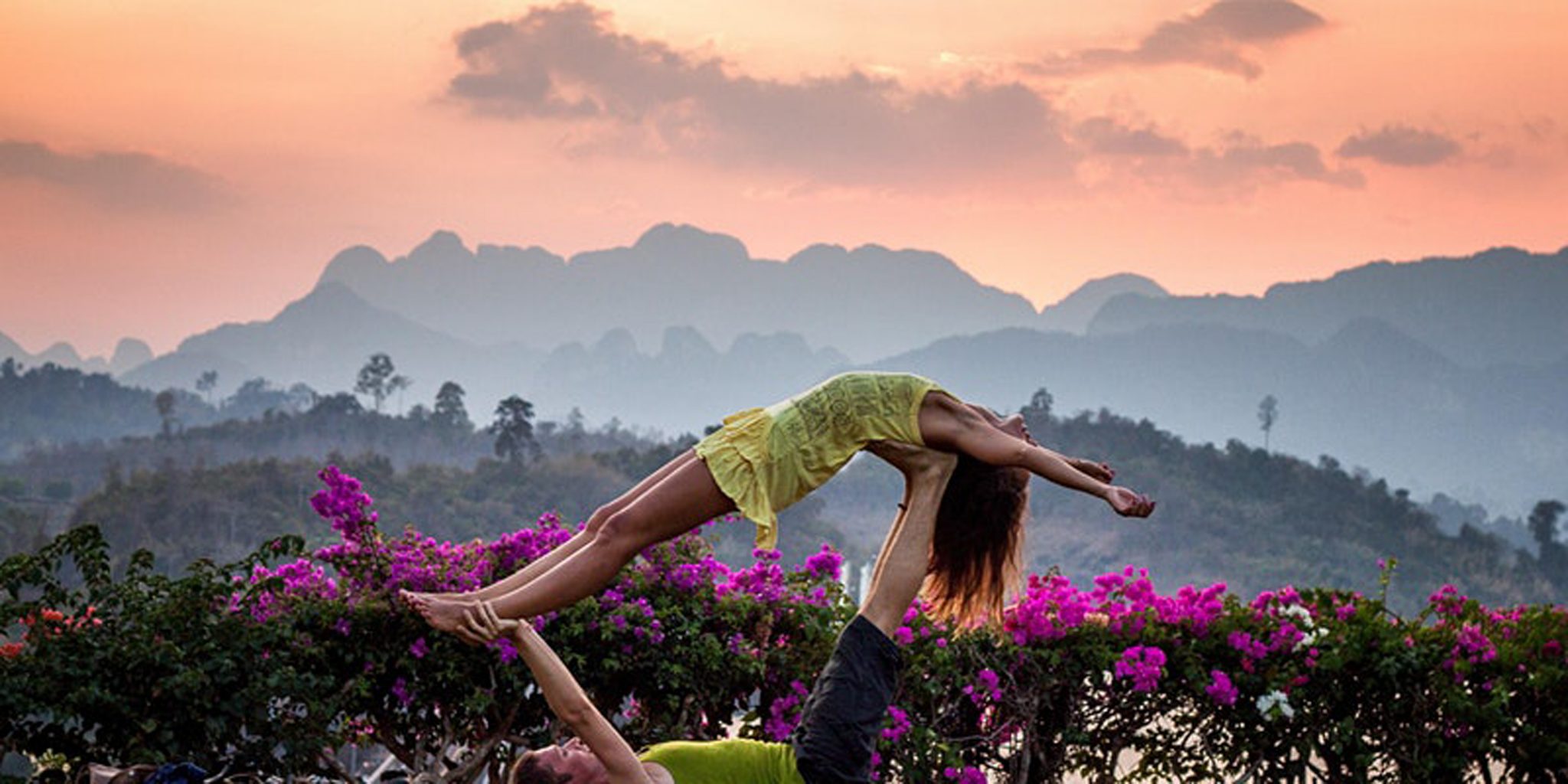 Alexandria, VA – * Art League Gallery ~ The Torpedo Factory Art Center, Old Town Alexandria Heroes and Villains September 8 – October 3, 2021. Juried by Caitlin Berry, this exhibit explores the longstanding tradition of illustrating the archetypes of the hero standing opposed to the villain, good versus evil, right versus wrong. Caitlin Berry has extensive expertise in the Washington Color School, Mid-century African American Art, Post-War American and Contemporary art. The Solo Exhibit features Robabeth Raisati and opens on September 9.
* Athenaeum ~ 201 Prince Street, Old Town Alexandria. Robert Schultz's Memorial Leaves continues through September 12 with an artist talk Sunday, September 12, at 2:00 pm. Art Optimism opens September 23 and is on exhibit through October 32, 2021. The show will focus on artists' perspectives on positive solutions for reducing our carbon footprint on a planet in peril. The gallery is open Thursday through Sunday from 12-4 pm.
* Del Ray Artisans ~ Stigma, September 3-25; 2021. Liz Martinez and Debra Steinbacher are the curators for this timely new exhibit at DRA. The artwork and artisanal crafts showcase stigma from various representations—homelessness, mental health issues, HIV, race, ethnicity, sexual orientation, disabilities—to the personal perspective of experiencing stigmatization such as bullying and discrimination. The exhibit brings to light the challenges of stigma as individuals connect to society as a whole, amid a razor-focused, often über-exposed social media world. Del Ray Artisans Gallery has expanded its hours, but masks are still required, and the gallery will limit the number of guests at any given time to 15.
Gallery hours are:
Wednesday – Thursday 12-6 pm
Friday 12-9 pm
Saturday 12-6 pm
Sunday. 12-6 pm
First Thursdays (April-September), the gallery is open 12-9 pm. This First Thursday, September 2, Gallery visitors were able to decorate their own Dreamcatcher with curator Liz Martinez at the gallery to explain the tradition of the Dreamcatcher. Liz studied with Native Americans to learn the art of creating Dreamcatchers at a health crisis crossroads in her own life.
Opening night was Friday, September 3. The gallery was open until 9 pm with free half-hour reservation time slots available online. Reservations are not necessary to attend the gallery openings or visit the gallery at any time, but it guarantees that on a busy opening night, you won't have to wait.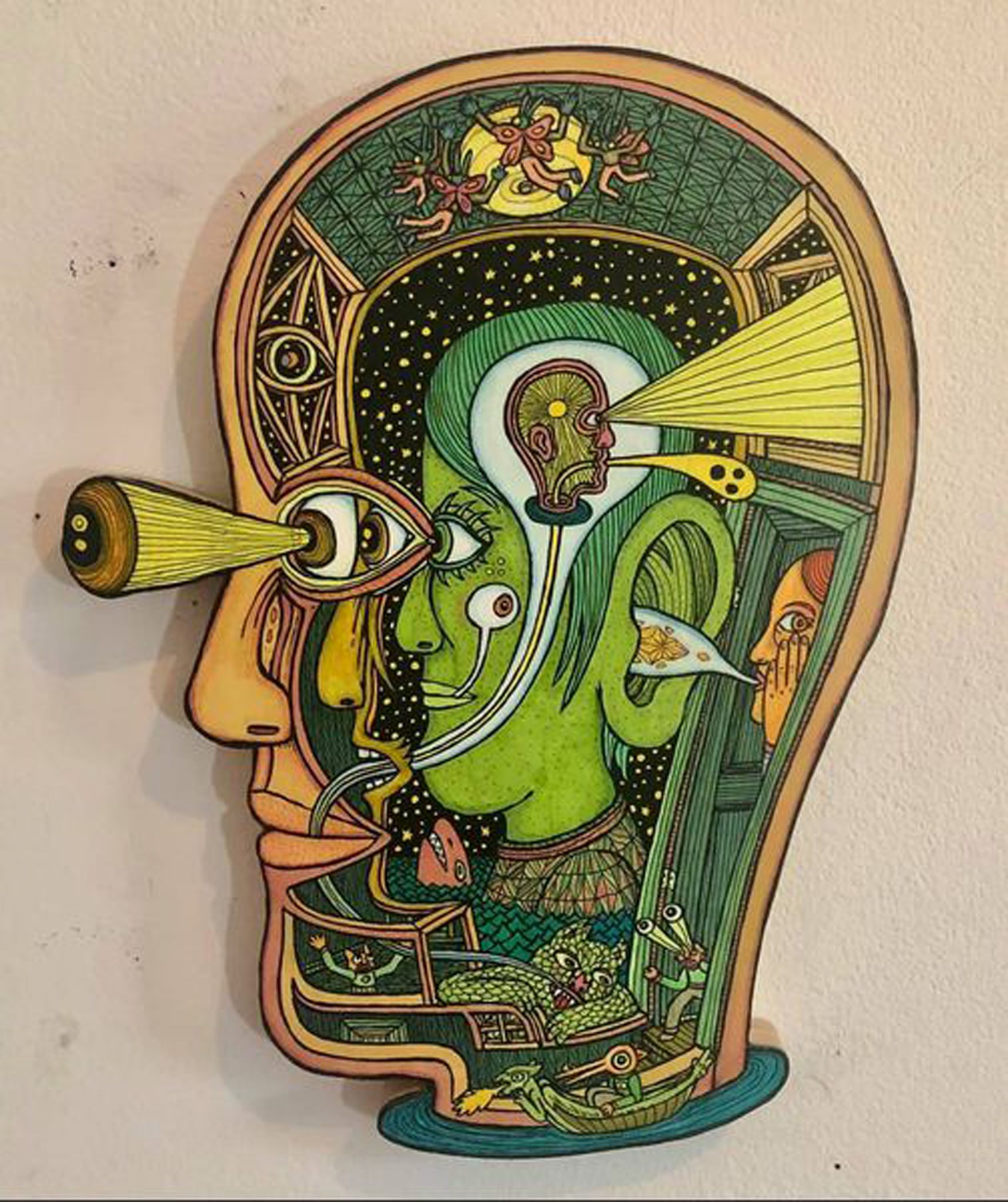 * Galactic Panther ~ 1303 King Street, Old Town Alexandria. Alexandria's newest gallery for contemporary art opened its doors on August 6. The premier exhibit is called ESP (Extra Sensory Perception), spotlighting the intuitive process in art. Exhibiting artist and trained hypnotherapist Eli Pollard is a gallery partner in collaboration with Erik Meundel, who owns ESP Tea and Coffee on King Street. Meundel is a collector of Pollard's work, and Pollard's art is featured in the coffeehouse at 1012 King Street. Galactic Panther is open Wednesday-Sunday from 11 am to 7 pm.
* Lyceum ~ The History Museum of Alexandria, 201 South Washington Street Old Town Alexandria. Living Legend founder and a legend herself, Nina Tisara's archival body of work, Witnessing Worship: A Photographic Study of Faith in Alexandria, remains on exhibit at the Lyceum. This compelling exhibit chronicles the faith community of the City in 1985 through the 106 images on display in addition to the equipment Nina used to document the "breadth, variety, and vitality of worship in the city." You may also view the photography in the exhibit online.
Also on exhibit is One Year of Chronicling the Pandemic: Alexandria's Story. This exhibit displays collected objects, images, and stories from Alexandrians citywide, accumulating a sampling of a virtual time capsule of experiences gathered during the COVID-19 pandemic. The project is ongoing, so if you wish to participate and share your personal story, go to the Lyceum website to access the online form for submission to the project.
Another fascinating exhibit on display is Artifact Anecdotes: George Washington in the Collection, which celebrates and commemorates the life and achievements of our first president in the city museum's collection. The Lyceum is open Thursday and Friday 11 am-4 pm and Saturday 11 am-5 pm.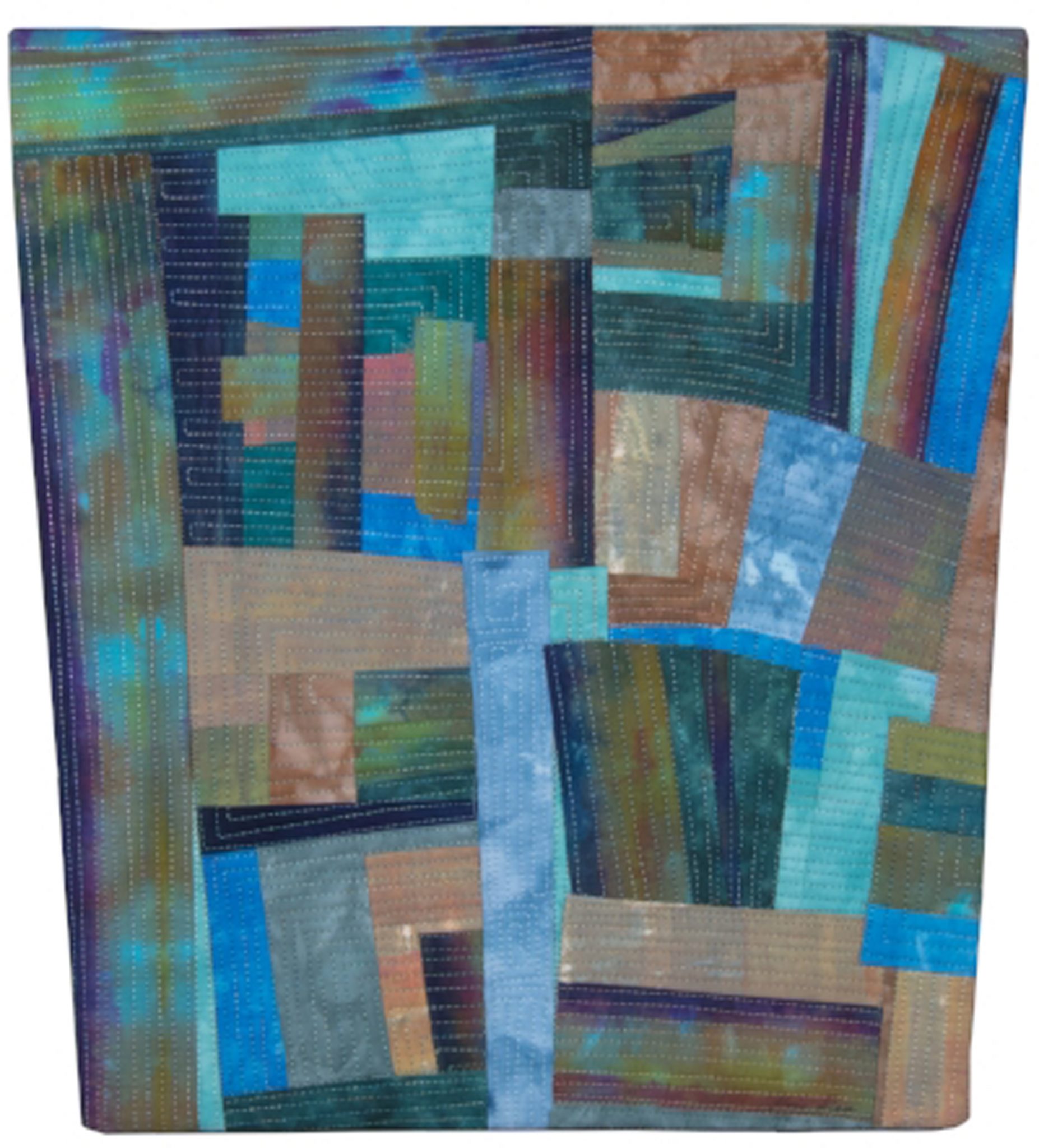 * Potomac Fiber Arts Gallery ~ Studio 29 of the Torpedo Factory Art Center, Origins: Ancestors, Hometown, August 31- October 3, 2021. An amazing array of work in all manner and mediums of fiber craft, including jewelry and other wearable art as well as two-dimensional decorative and home decor works.
* Principle Gallery ~ 208 King Street, Old Town Alexandria. Disrupted Realism, a group exhibition curated by John Seed featuring Mia Bergeron, Daniel Bilodeau, Michelle Condrat, Valerio D'Ospina, Joseph Flint, Anne Harris, Catherine Kehoe, Stanka Kordic, Maya Kulenovic, J. Louis, Nick Runge, Timothy Robert Smith, and Zack Zdrale. The gallery is open Monday 12-5 pm, Tuesday-Thursday 10 am-6 pm, 10 am-8 pm Friday and Saturday, and Sunday 11 am-6 pm. There will be an opening reception on September 17 from 6-8:30 pm.
* River Farm ~ East Boulevard Drive, Alexandria. The exhibition space in the mansion at River Farm is dedicated to art that represents floral and horticultural subject matter. River Farm offers weekly yoga and meditation over multiple dates on Mondays from 10:00 am-11:30 am. Tickets are $30 and include the 90-minute session, a custom-made chakra bracelet, and 10 percent off Lavender Sage Botamcial wellness products. Come for the yoga, stay for the art and the splendid gardens with a Potomac River view!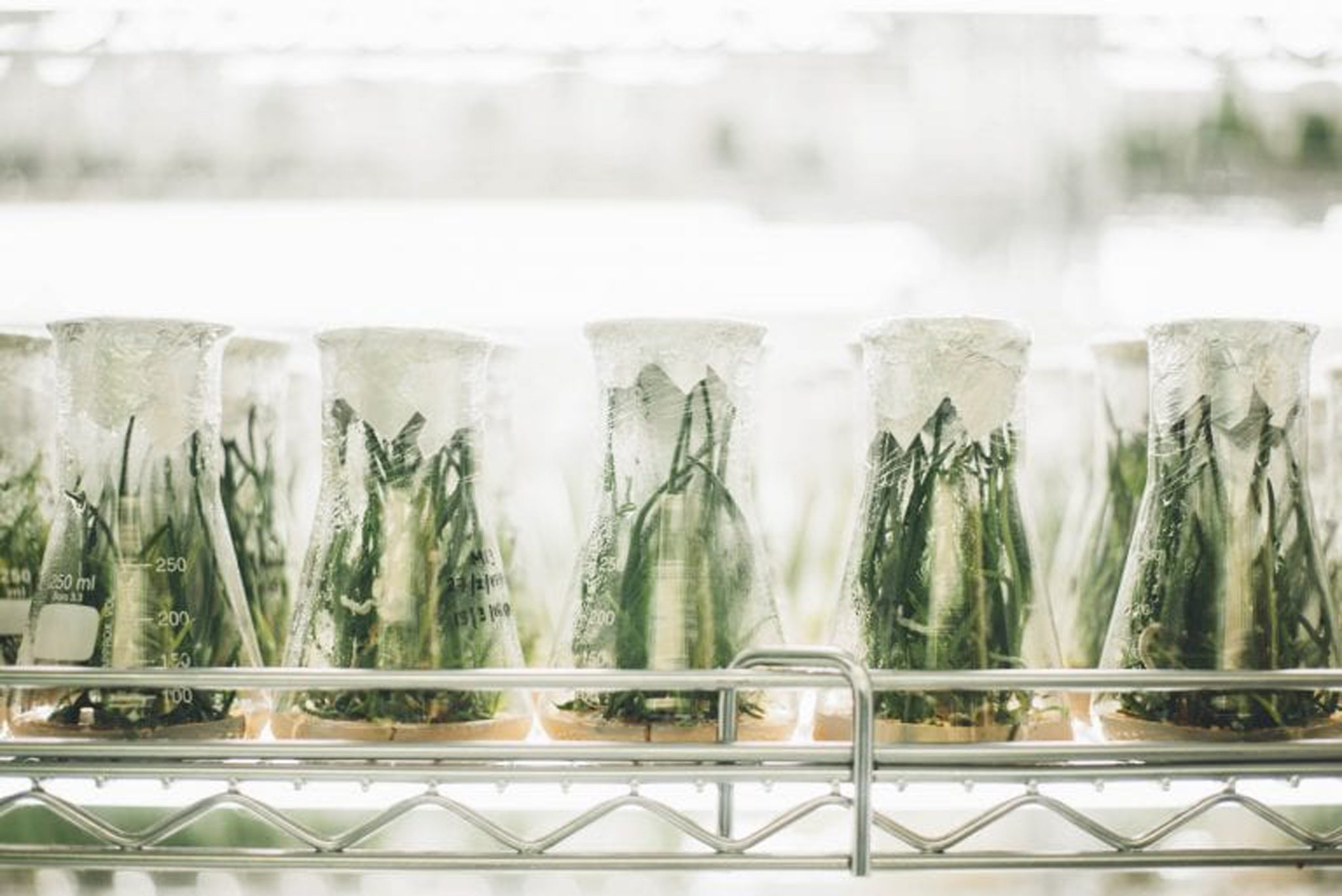 *Target Gallery ~ Studio 2 of the Torpedo Factory Art Center, Old Town Alexandria. Hypotheses runs from September 11 through October 24, 2021. This exhibit is about the intellectual experimentation employed in the process of artistic exploration. The artists have been asked to exceed the bounds of their habitual medium and concepts in the hopes of breaking through to new directions and discoveries. There will be a reception Friday, October 8 at 7 pm.
ICYMI: Anticipating Fall, Visit Alexandria Releases Details for Local Events Into November