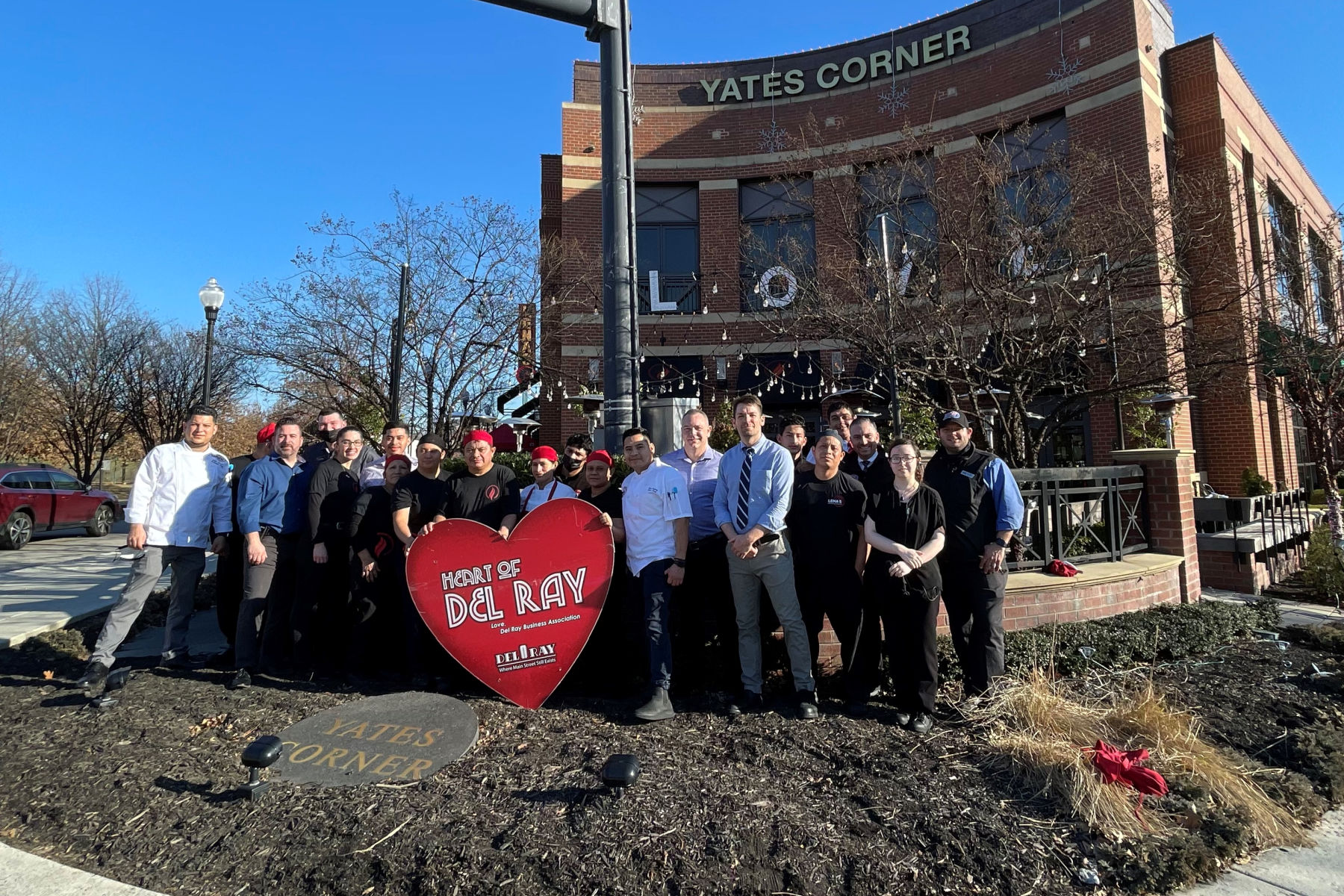 ALEXANDRIA, VA – "We are so proud of our team of hard-working and dedicated people," Jason Yates, Sr., owner of Lena's Wood-Fired Pizza & Tap told The Zebra when he learned about winning the coveted "Heart of Del Ray" Award. "And we're grateful for the votes, thank you, but really, so humbled to be included alongside the other four amazing businesses that were nominated."
Every February, the Del Ray Business Association (DRBA) presents the Heart of Del Ray Award to the business that represents the heart and soul of Del Ray, as determined by a vote of neighbors and customers. Selection is based on which business best demonstrates their warm and welcoming attitude to the community and customers; their commitment and generosity to the community; and their overall contribution to the Del Ray community.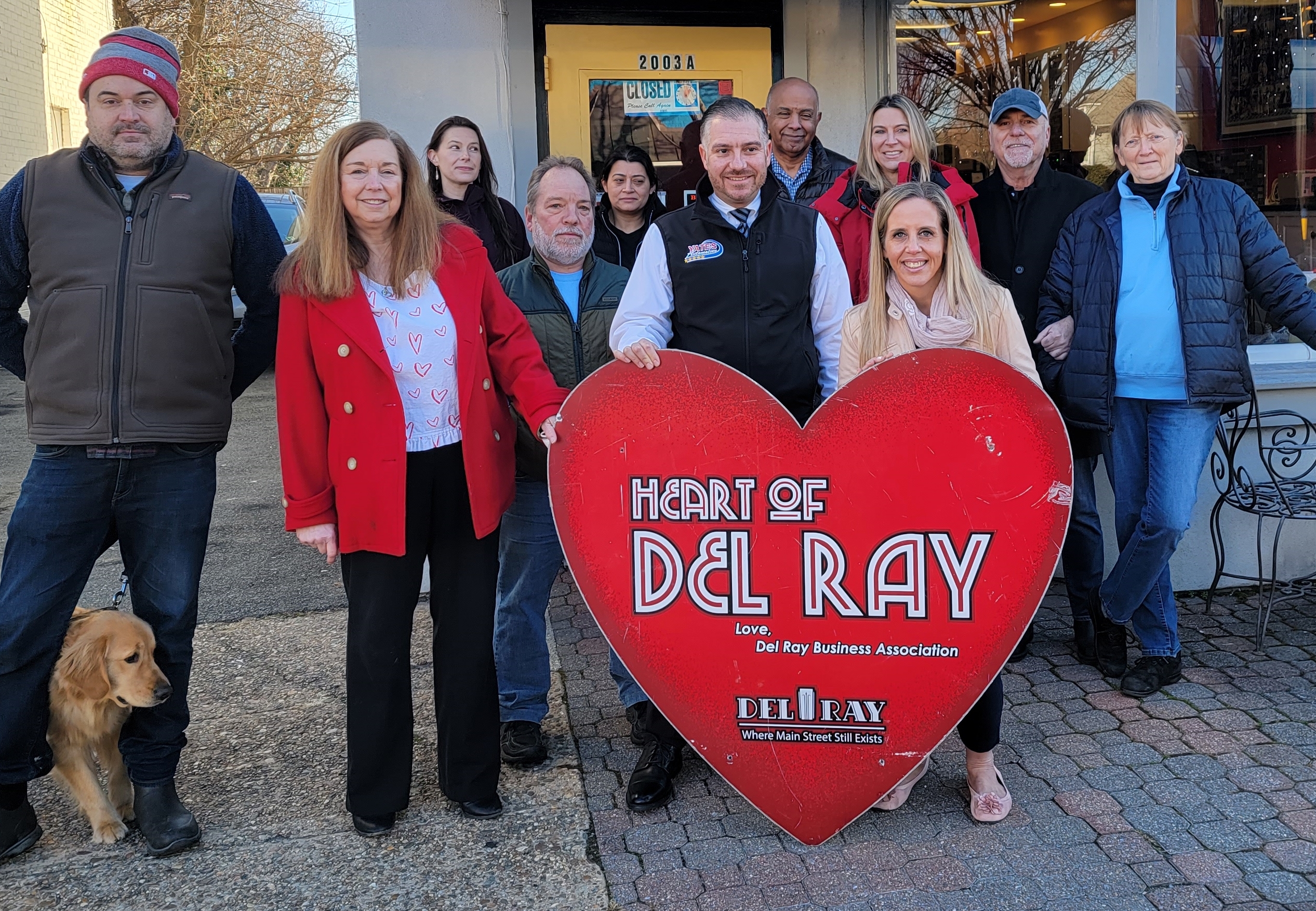 A little before 9:00 am this morning, DRBA board member Gayle Reuter introduced many of the past winners of the award gathered at 2003A Mount Vernon Avenue outside Dolce & Bean, the coffee and chocolate shop that won last year, to announce Lena's Wood-Fired Pizza & Tap as the 2022 winner.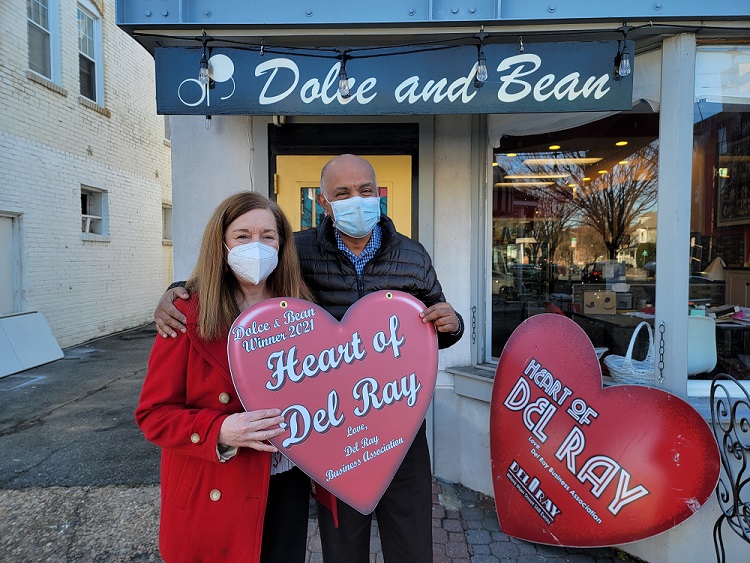 But first, she needed to give Dolce & Bean owner Petros Grebre-Egziabhe a smaller version of the "Heart of Del Ray" sign for him to display in perpetuity because the three-foot large presentation piece now moves to nest at Lena's until next year when a new winner is announced.
"I told Petros the other day we would be taking out the big heart but that's ok because there's an even bigger heart that's inside the store every day," said Gayle patting Petros' shoulder.
Lena's won with over a thousand votes, and much credit was given to the visionary leadership of Jason and Loren Yates who transformed a parking lot in the middle of the pandemic into Lena's Oasis, the outside dining space, which for many was "their first time out to eat" that June or July. As one nominator wrote, "Lena's didn't just put up a tent with tables outside. They recognized people needed an escape during COVID, so they created an elevated dining experience."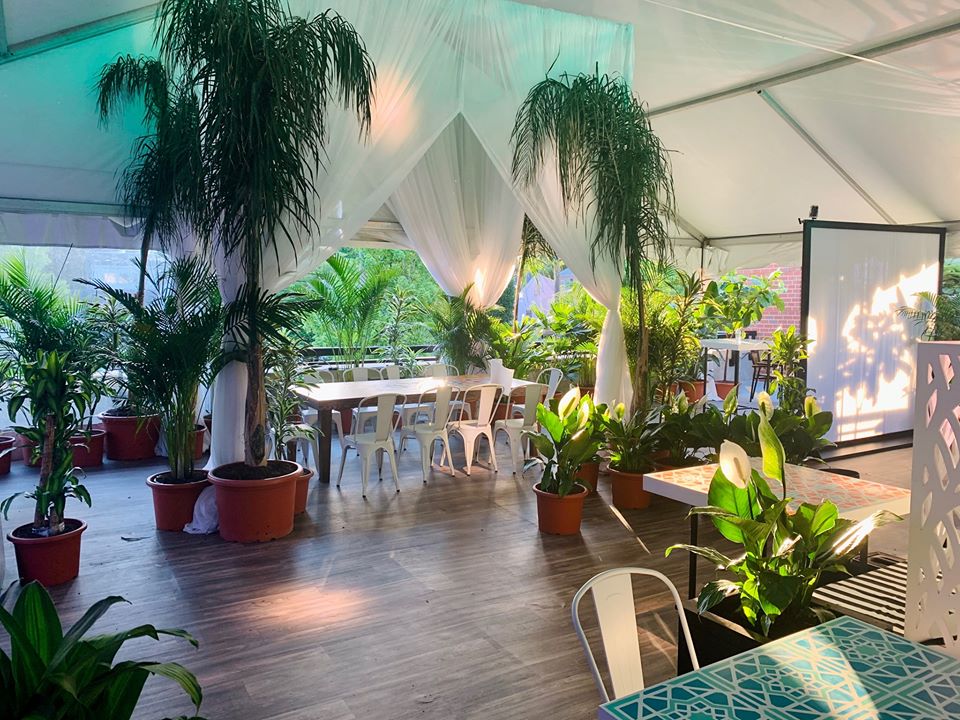 Accepting for Lena's and the Yates family was Joey Civali, Vice President of Operations and Coordinations for Yates Companies.
"Every time we [the Del Ray Business Association] put out a call for help Lena's is always there to support us," Gayle told Joey this morning. "It's about how much you care about the neighbors and the community itself, and I think that's what drew so many people to vote for you. And what you've done with upstairs and Oasis has been amazing."
Holding the big red heart, Joey talked about the family business and how they pivoted during Covid, and said about the award, "We appreciate it very much, as a family–the nine businesses, and we appreciate the support and thank you all very, very much."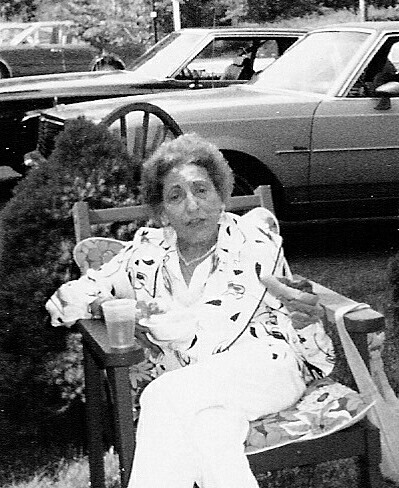 Lena's Wood-Fired Pizza & Tap is named for the family's matriarch Lena Yates, and is recognized by Open Table as one of the Top 100 Restaurants in the United States in 2021. It is located at 401 E. Braddock Road, central to Old Town and Del Ray.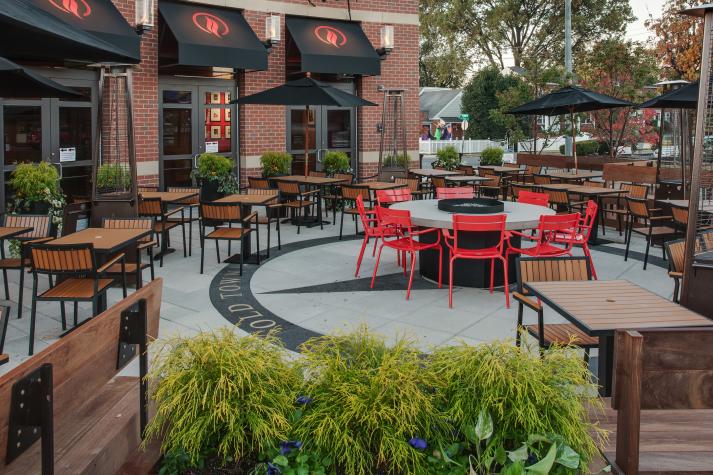 Lena's is three restaurants in one: the downstairs provides a comfortable and inviting modern space with warm wood, exposed brick, and rich red accents throughout the interior, as well as a cozy patio with a fire pit and beer garden. Their outside space, The Oasis, is a tropical retreat under a huge tent. Their upstairs  is dedicated to The Loft, which is currently transformed into Velvet & Rye, a 1920's speakeasy-themed dining room reminiscent of an intimate setting from the Golden Age of new prosperity, jazz, and glamour.
Lena's menu features Neapolitan-style pizzas straight from their custom built Marra Forni wood-burning oven, with dough made using the finest double zero flour and pure spring water. Other amazing mouthwatering Italian specialties and salads are also fine dining knockouts served in all three venues.
"It's food that is just like your grandmother's cooking…if your grandmother is from Napoli!" says Lena's grandson, Jason Yates Jr., Vice President of all the Yates Companies.
Lena's Wood-Fired Tap & Grill, 401 E. Braddock Road, (703) 683-5330.
MORE: Up to the Minute Foodie Newz in Alexandria
​