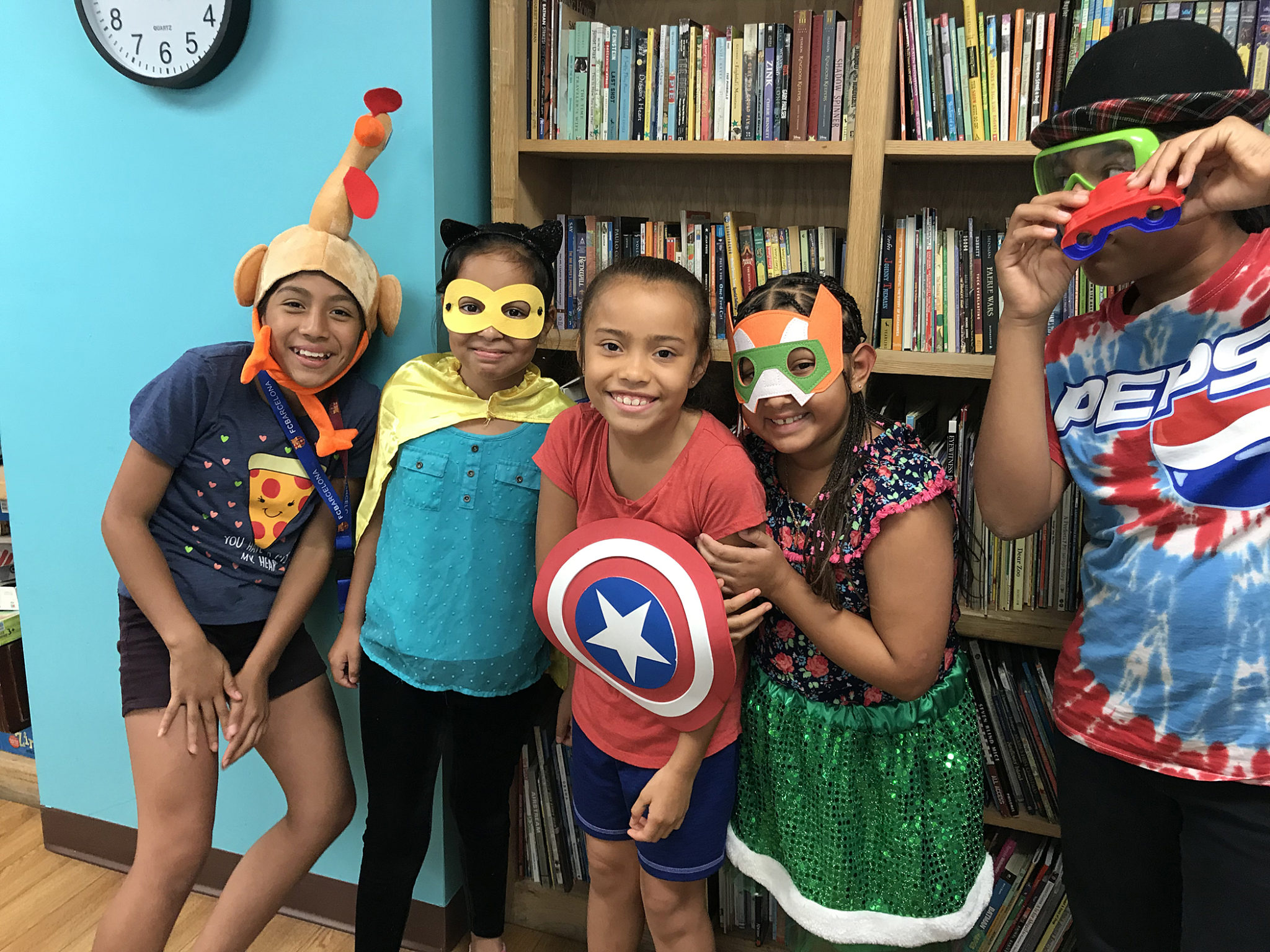 Alexandria, VA – First Thursday returns to Del Ray on Thursday, April 7, with the theme Books on Parade! The monthly street festival takes place from 6 pm to dusk along Mount Vernon Avenue and is free and open to all.
In April, dress up as your favorite book or movie character, stroll along Mount Vernon Avenue, and enjoy live music from Mars Rodeo, plus themed activities including storytime and STEM activities with April's featured nonprofit, The Spitfire Club, an extracurricular book club built around children's books featuring strong, diverse female protagonists. By creating demand for and building an inclusive community around diverse girl-positive books, The Spitfire Club enhances literacy and social-emotional skills, nurturing each Spitfire's love of reading, love of self, and love for Spitfires across all communities.
Participants are encouraged to bring children's books and upcycle craft materials for The Spitfire Club; for a list of needed materials, visit thespitfireclub.org/post/we-need-your-random-stuff. Donations will be collected at the Pat Miller Neighborhood Square, at Mount Vernon and Oxford Avenues.
The Del Ray Business Association also announced the complete line-up of First Thursdays:
● APRIL 7: Books on Parade!
● MAY 5: Dog Days in Del Ray
● JUNE 2: Unmask Your Superhero
● JULY 7: Red, White, and Blue
● AUGUST 4: Aloha Thursday
● SEPTEMBER 1: Show Your Spirit
Held the first Thursday from April to September along Mount Vernon Avenue in the Del Ray neighborhood of Alexandria, First Thursday is a series of free outdoor street festivals that bring the community together around a fun theme, benefiting a local nonprofit. The April First Thursday is sponsored by the Del Ray Business Association and Windmill Hill Design Build. For more information, visit www.visitdelray.com