Nonprofit News
Goodwin Living in Alexandria and Falls Church Offering Paid Internships to Students
Nonprofit honored with the 2023 Top Employers for Interns Award by the Virginia Talent + Opportunity Partnership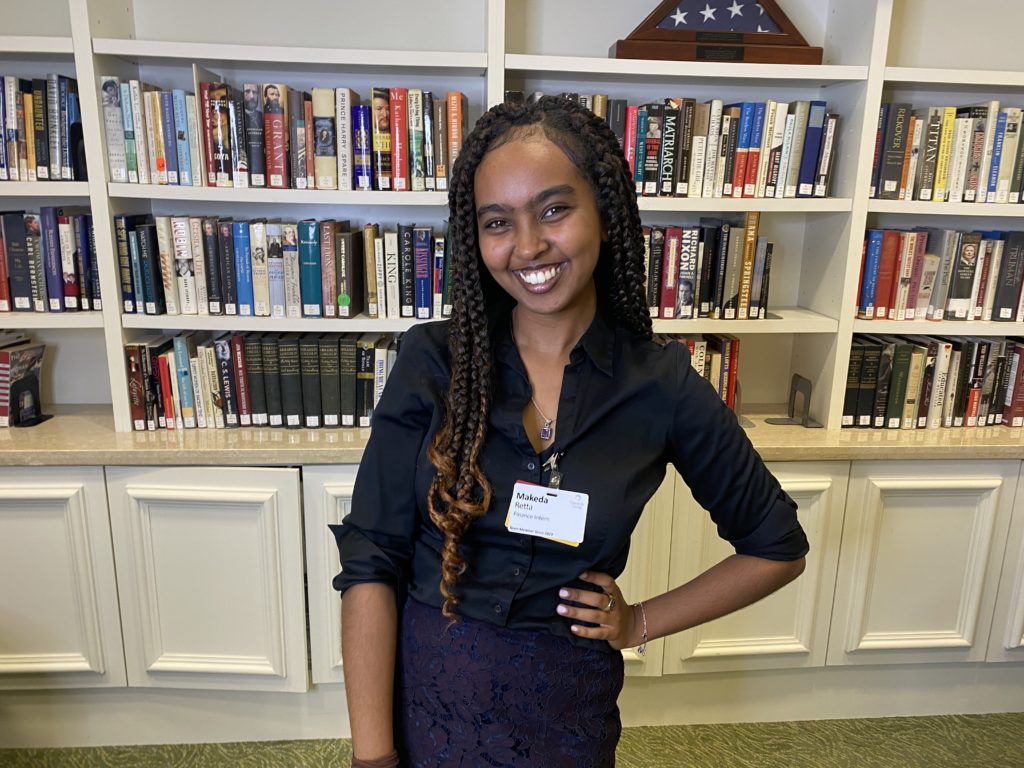 ALEXANDRIA, VA – Goodwin Living is a leader in senior living and care. Now the nonprofit organization is helping younger people as well, giving high schoolers and college students  job experience through a paid internship program.
Goodwin Living was recently honored by the Virginia Talent + Opportunity Partnership with the 2023 Top Employers for Interns Award.
"We are deeply honored to be named one of the top employers for interns by the Virginia Talent + Opportunity Partnership," said Rob Liebreich, President and CEO of Goodwin Living. "The strength of the future senior living workforce is essential to the long-term wellness and purpose of older adults across our country. We are grateful that we have the opportunity to help students learn and explore the career opportunities within the senior living industry."
Many interns that work for Goodwin Living are immigrants (35 percent) and first-generation college students (30 percent). Some have even learned English as their second language. One, Ethiopian Makeda Retta, views an internship as the best way to enter the workforce. Studying finance,  she says,  "It is crucial to have an idea of what we would like to do before jumping into the next big thing. Whether it was getting to learn from the finance team, mingling with the personnel from different departments, attending educational workshops, or spending precious times with my resident mentor, Khacki Berry, this experience has been one of my favorite things this summer."
A resident mentor provides guidance and support to interns throughout their time in the program.
Internships are offered in the following areas:
Information Technology (IT)
Marketing & Communications
Life Enrichment
Strategic Planning
Brain Health
Supply Chain
Social Work
Finance
Registered Dietitian
The Top Employers for Interns Award recognizes employers in the state that "offer high-quality internships and opportunities for students," according to a blog post on the Goodwin Living website.  The nonprofit was also honored earlier this year as The Washington Post's Top Workplace.
The internship program, which began in March of 2022, is funded by donations to the Goodwin Living Foundation.
The are four cohorts: spring, summer, winter, and fall. Applicants chosen are assigned to one of the senior living communities in Alexandria and Falls Church. Interns receive an average stipend of $500 to $1,600, which is tied to an hourly wage structure. The range is depenpent on time commitment.
Each cohort offers a different experience. For example, the summer cohort participates in a comprehensive eight-week program, and the spring cohort can take part in two distinct experiences: a semester-long internship for college students and a shorter, more flexible one for high schoolers.
This summer, Goodwin Living received 80 applications; they selected 21 students. Since the start of the program, they have hosted 49 interns.  Apply HERE.
The organization is dedicated to strengthening the senior care workforce. The internship program is designed help students enter that field. " By immersing them in our organization and exposing them to diverse career opportunities within the community of welcome and belonging that we foster at Goodwin Living, we hope to see more young people seek jobs in our field," said Zoe Marcuse, People Engagement Manager.
A number of former interns are now employed by Goodwin Living. Nusrat Nilla, their current Health Information Services Technician, interned in Life Enrichment as a high school student last year. Tessa Trosman, currently on PRN there, also works on their social media platforms. Dariam Velasquez, a server at the Baileys Crossroads campus, completed her internship in 2021, shadowing in Assistant Living.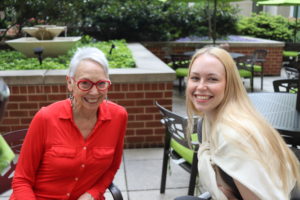 Though this program is open to all,  Goodwin Living is making equity a priority.
"An internship at Goodwin Living not only provides a meaningful experience in the senior living and healthcare field," Marcuse said, "but it also provides a sense of community and welcome that can be difficult for young people to find."
CORRECTION: This report has been updated. An earlier version gave the wrong year for the completion of Dariam Velasquez's internship. It also referred to Makeda Retta as Ethiopian American. She is Etheopian.
[SEE ALSO: City-Wide Food Drive Collects Over 33,000 Pounds of Food for ALIVE!]