Zebra Misc
Homecoming at Hayfield is a Community Event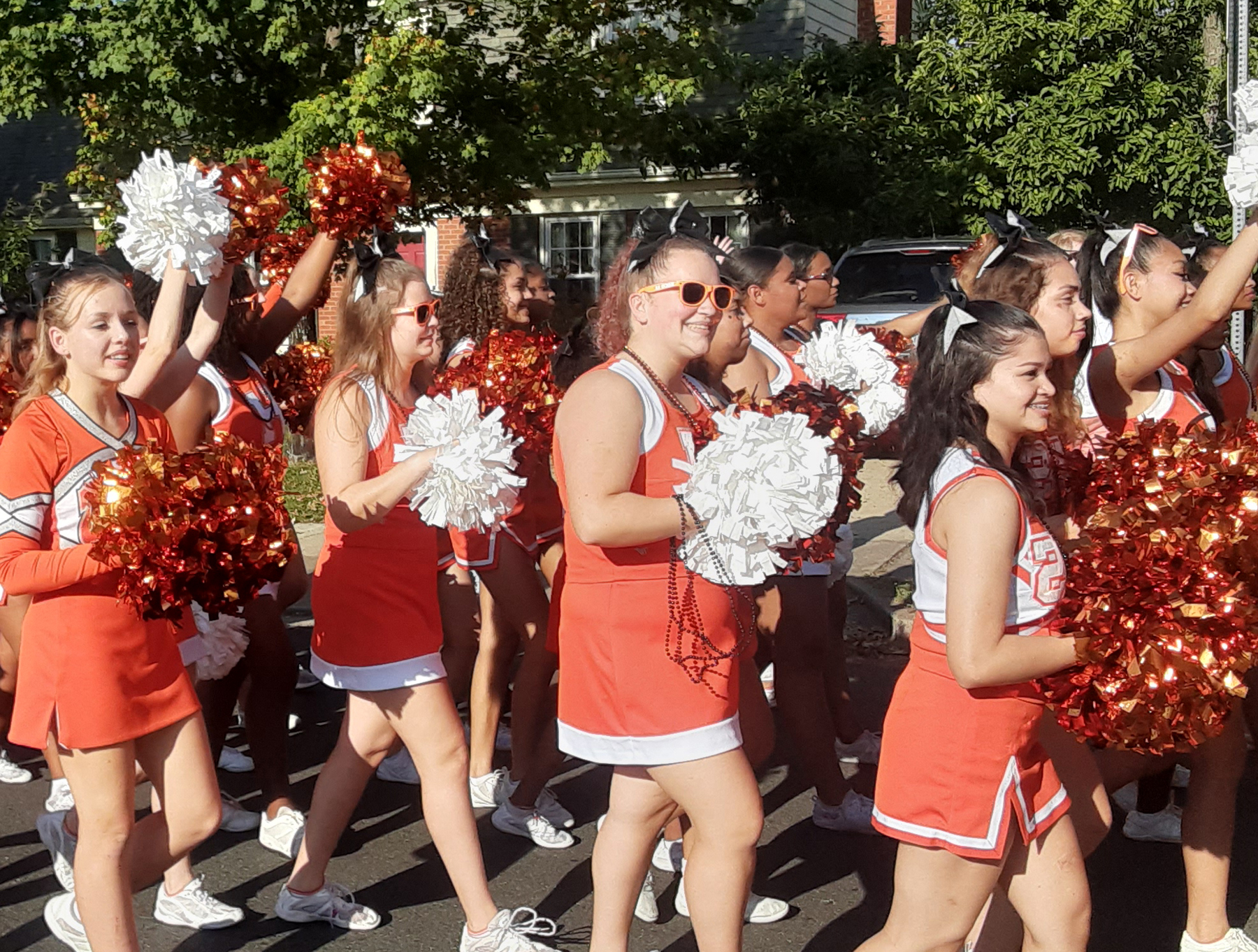 Alexandria, VA – On homecoming day at Hayfield High School, the team, cheerleaders, band, and supporters paraded through the community. Everyone was out in force, cheering them on. Amber Misiaszek had a party in her front yard with pizza, neighbors, and children running around, showing the sense of community this neighborhood has known for years.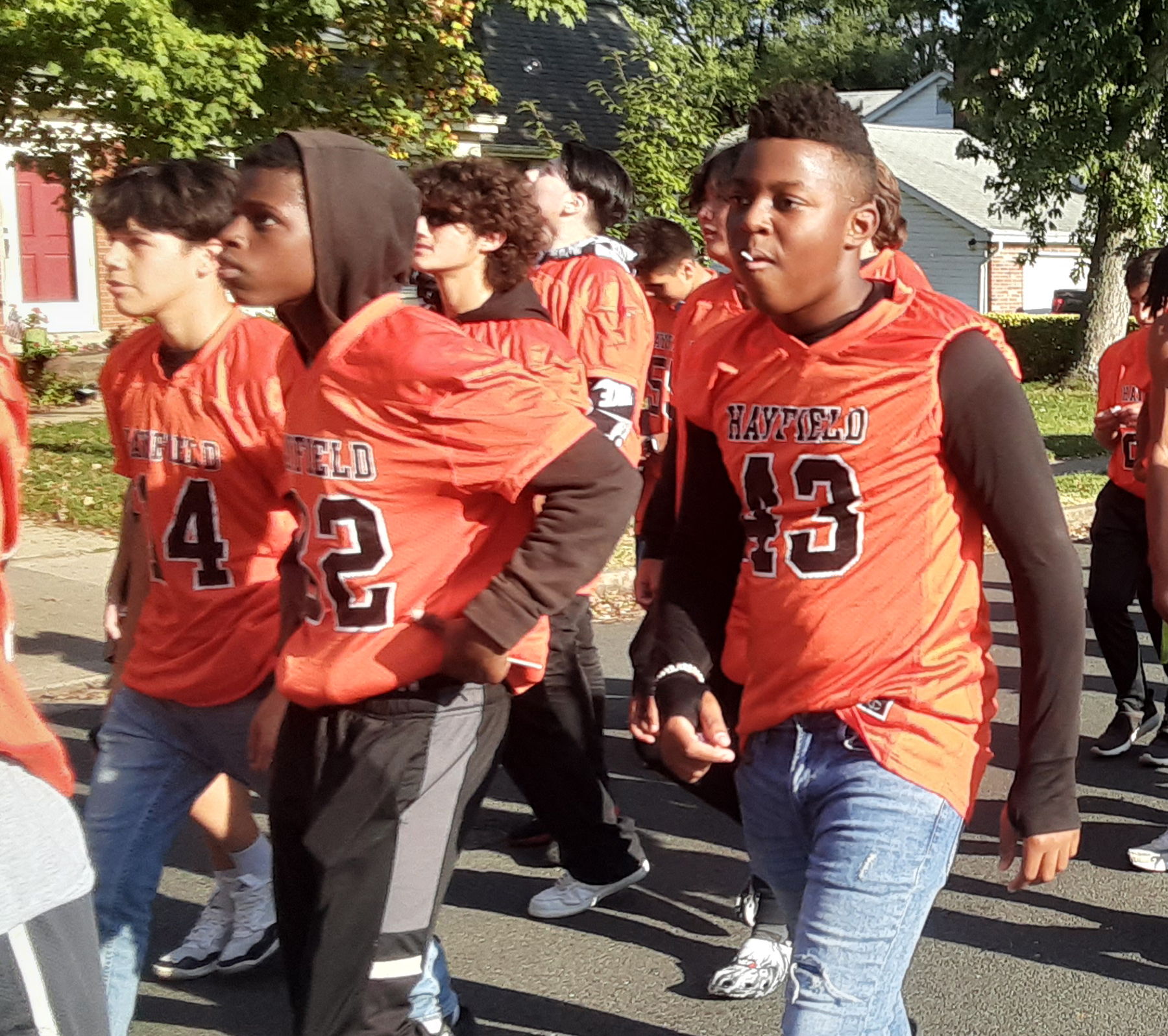 "We're tight-knit, a village. Everyone is looking out for each other," Amber said. She doesn't worry when the kids run into the neighbor's house. "They're like aunt and uncle."
Her neighbor Megan agreed. "It's what we all had growing up, so we wanted the same for our kids," she said, remembering what it was like four years ago when she bought her house. "Houses go fast, and everyone wants to live here. It's a popular place," Megan said. "And we love the pool."
The Hayfield land was owned by George Washington. He built a mansion there, then gave the land and estate to his cousin Lund Washington as payment for managing the Mount Vernon plantation while he was away.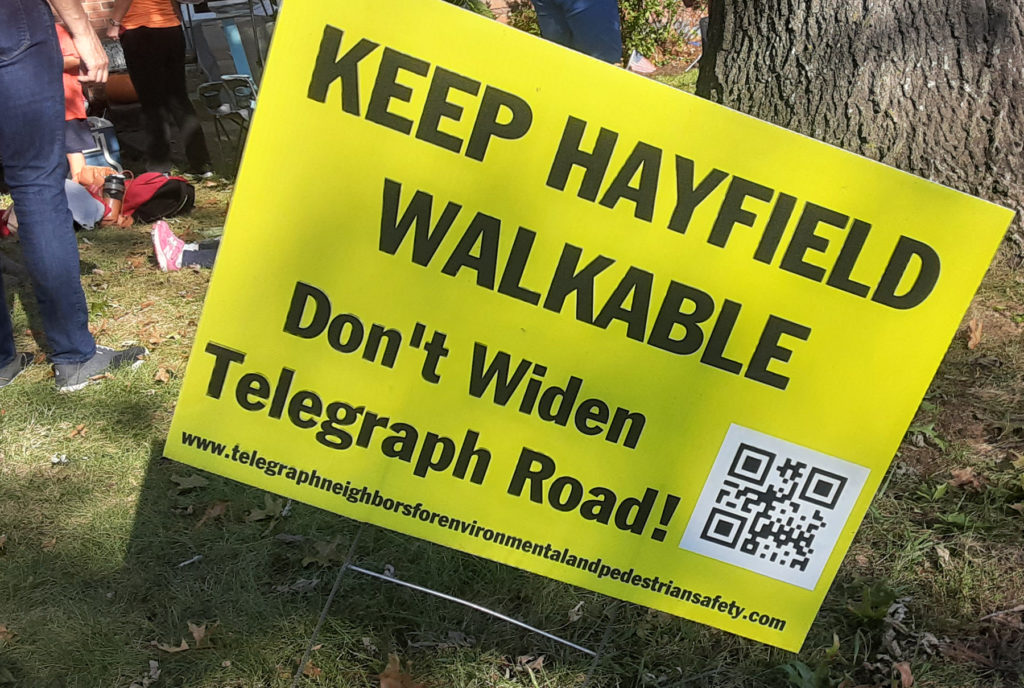 Lund died in 1796. His wife, Elizabeth Foote Washington, lived in the manor until her death in 1812. According to an old Hayfield Citizens Association newsletter, she was buried in a boxwood garden. Her remains were later transported to the Pohick Cemetery at Pohick Church in Lorton. The mansion burned in 1917.
Through the 1950s, Hayfield land was used for grazing cattle until Wills and Van Meter purchased it in 1963. The first house was built in 1965. Lund Court, a cul-de-sac in the older section of Hayfield, is named for Lund Washington.
When the community was under construction in the mid-1960s, a 16-sided barn dating to 1893 stood on the property. It was similar to a barn George Washington built at Mount Vernon in 1793 for threshing wheat. (A replica of Washington's barn has been built at the estate.) County officials considered using the Hayfield barn for a theater until 1967, when it was destroyed in a fire started by children playing with matches.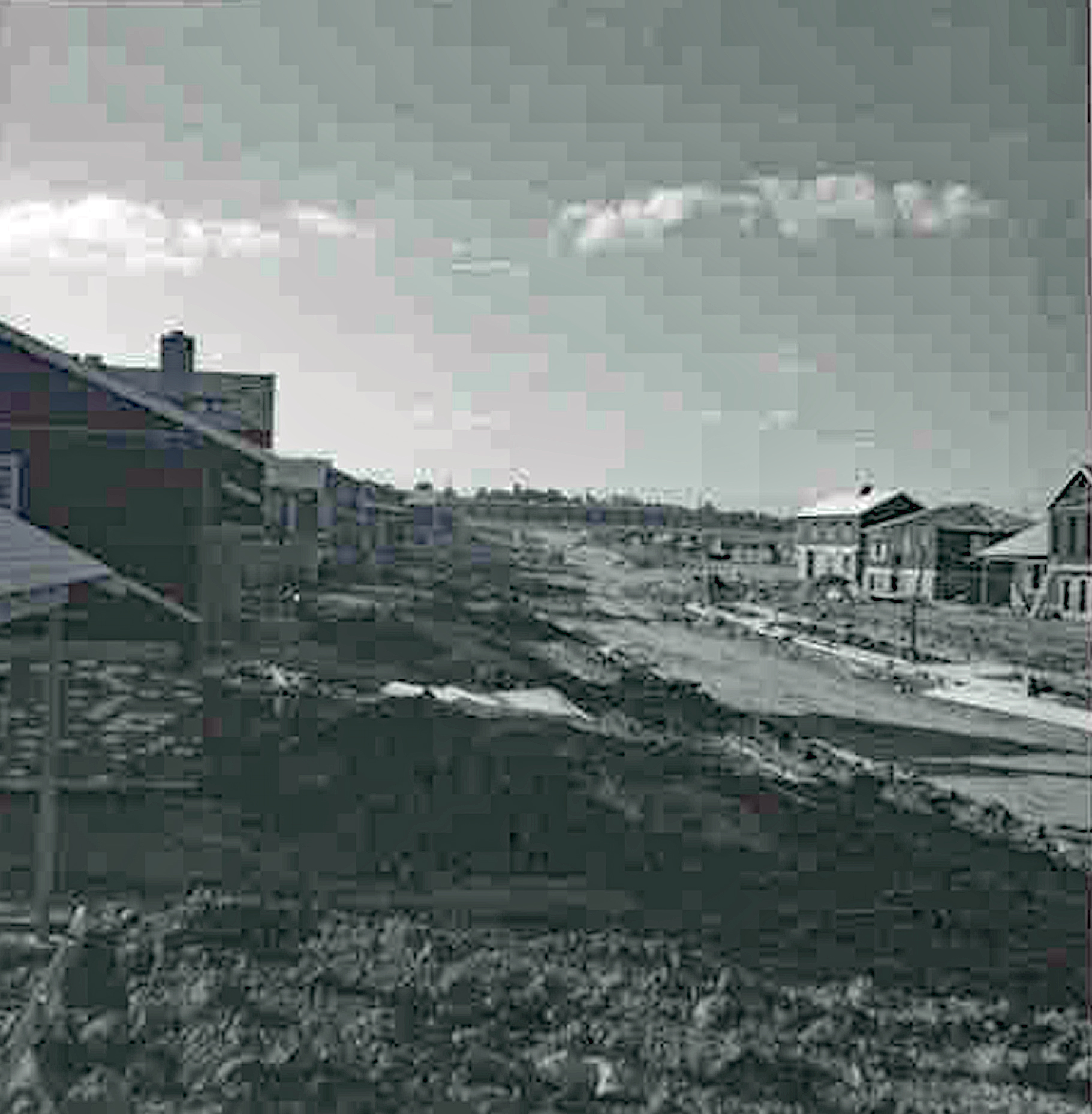 Today, the community of Hayfield Farm is surrounded by government land, so it isn't threatened by development, which keeps Hayfield quiet and neighborly. On the north is the Coast Guard Station, on the south is Fort Belvoir, and to the east is the Huntley Meadows floodplains. It has stayed pretty much the same since the first houses were built in 1965. The main roads in Hayfield feed onto Telegraph Road, which is slated for widening in the future.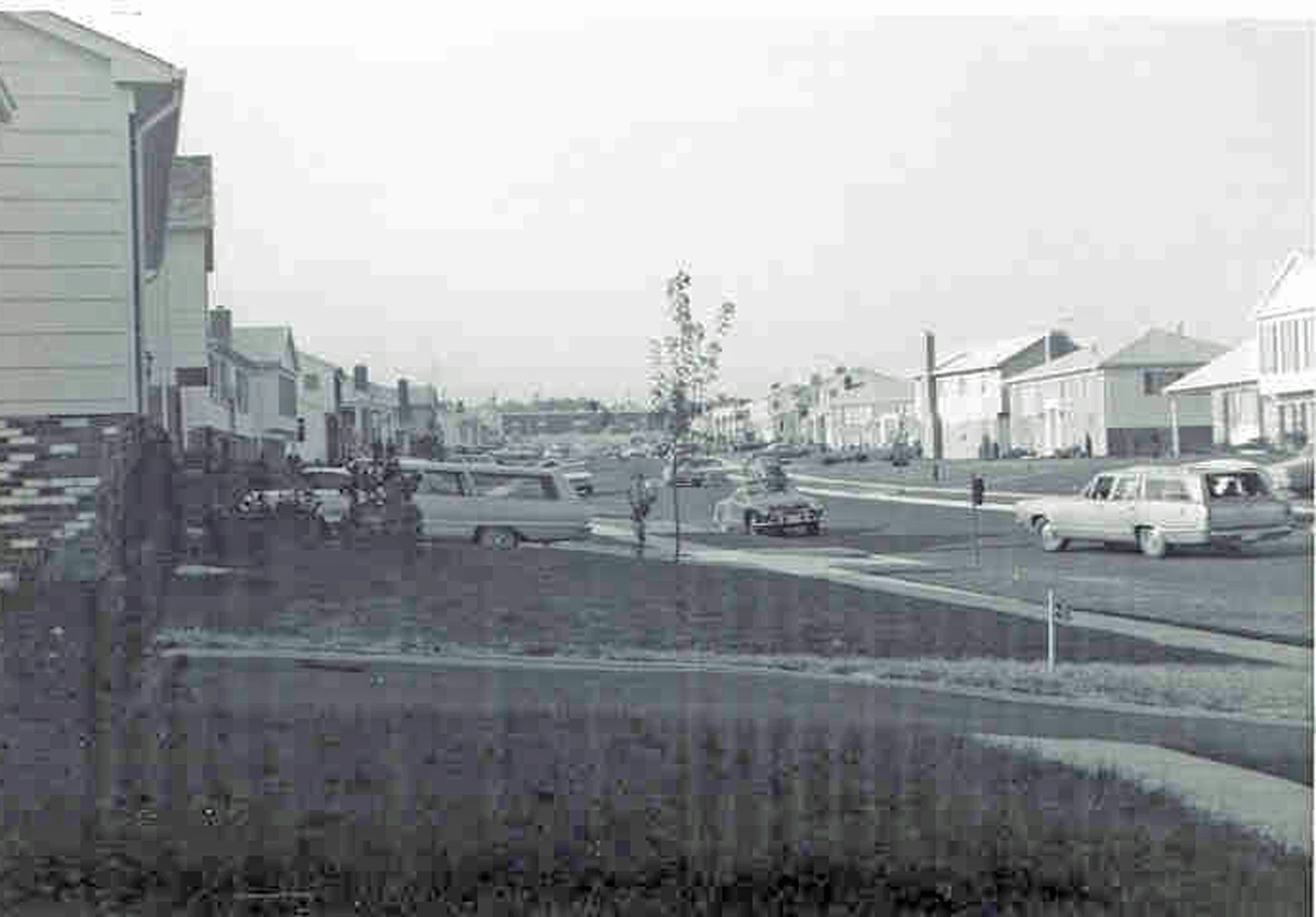 Across Telegraph Road from the community is a small shopping center with a recently opened Goodwill store, a couple of eateries, and the House of Dynasty, a traditional Chinese restaurant with a busy carry-out.
Houses in Hayfield seem to go quickly. On a drive-thru in October, one was for sale and one for rent. The for-sale house was the Colonial model – a six bedroom, 2.5 bath house on a corner lot, listed for $699,990.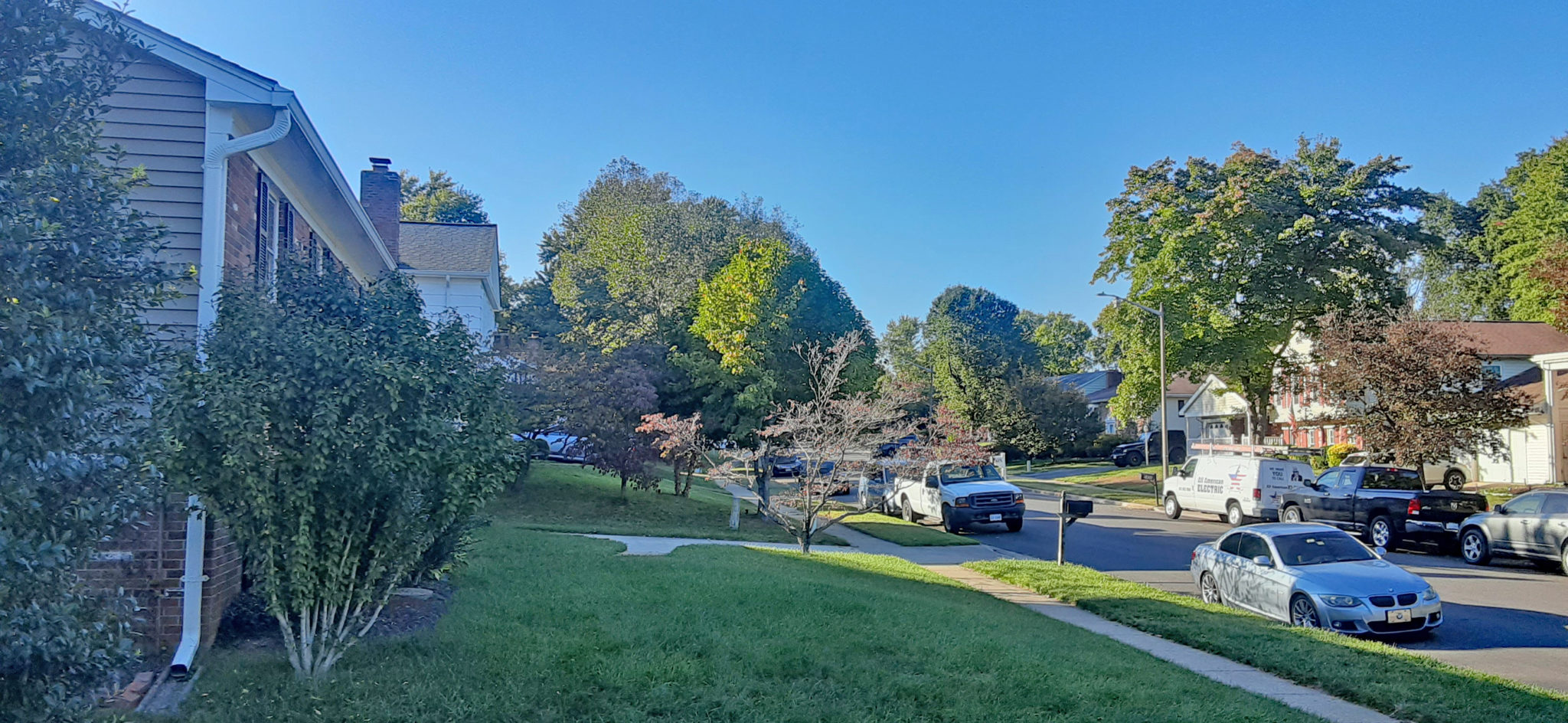 Hayfield Facts
Main Street: Hayfield Farm is accessible from Telegraph Road on the western side of the community and bisected by Hayfield Road, starting at the Franconia-Springfield Parkway in Kingstowne and dead-ending at Hayfield Pool, just off Fort Belvoir land.
Parks and Recreation: Hayfield Park is in the community, off Hayfield Road, where the barn was once located. There is seating in the park with a historical plaque in the center. Hayfield Pool requires membership and is open to residents outside the community. In the summer, community parties are held there.
Average Income: Average household income is $122,954.
Population: Hayfield Farm has 2,160 residents, mostly in the 35-45-year-old range.
ICYMI: The Spitfire Club Opens Official Headquarters with Volunteer Alexandria in Del Ray