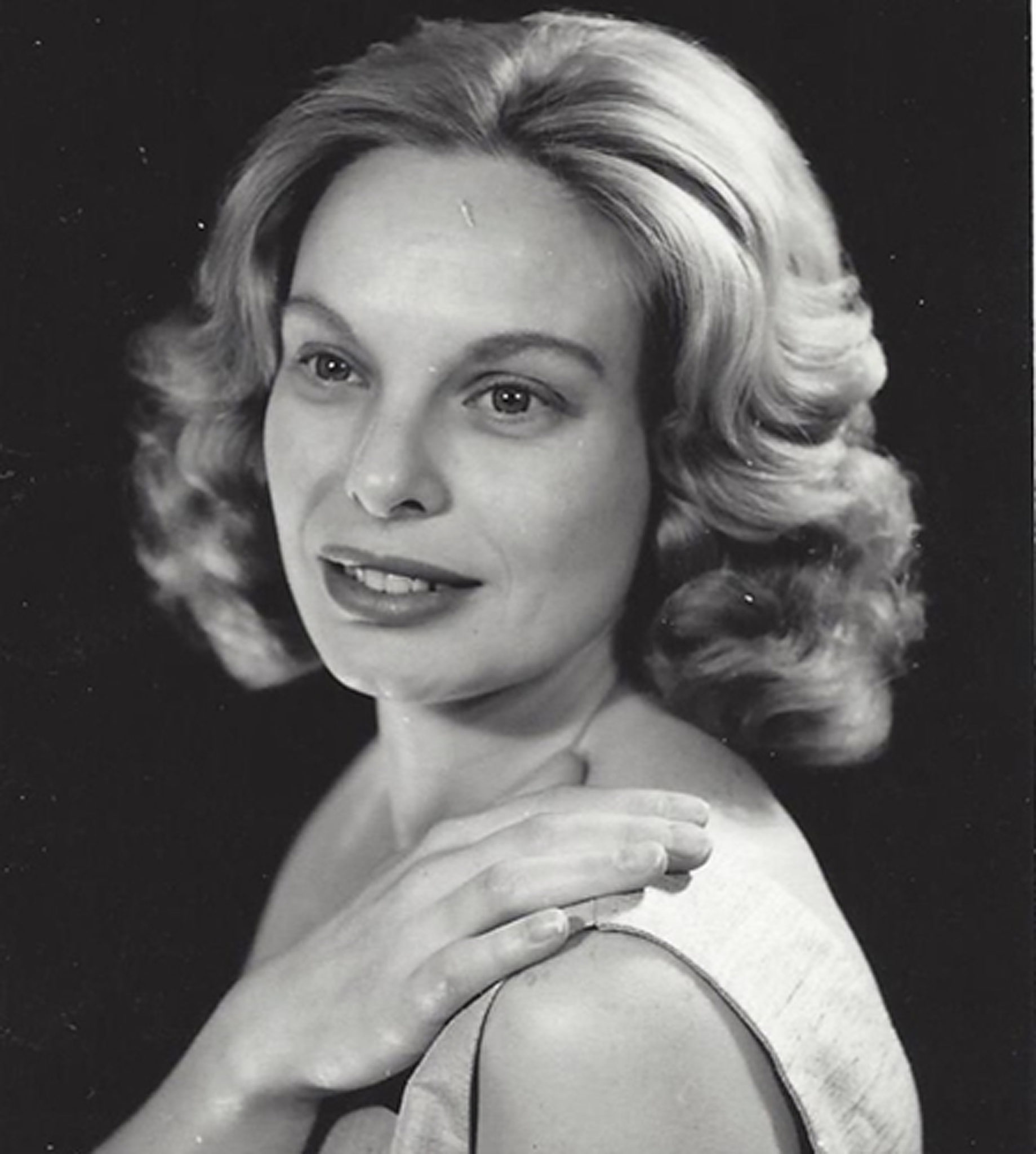 Alexandria, VA – Mother's Day is upon us. You're making reservations for a Mother's Day brunch to lavish an extravagant meal on Mom, likely surrounded by boisterous and far-too-often obnoxious people.
Hoist a Mimosa and ask, is this a fitting tribute to the woman who bore you, clothed you, eased your school days, soothed your bully attacks, dropped/retrieved you from sports, church, and school events? Nursed you back to health, set you up on the couch in front of the TV, under a blanket, handing you glass after glass of drinks? All that for a once-a-year salute?
Gertrude "Trudy" Fisk was always comfortable in her skin and her apparel. She was stunning in an evening dress and just as glamorous in a sweatshirt and pants, painting a basement. Frequently compared to Grace Kelly, Mom was a reserved yet clever conversationalist who could dazzle a Hugh O'Brien, a Bob Hope, a General Jack Vessey, or the Prime Minister of Thailand as easily as she conversed with our mailman Bill or Bennett Davis, who owned Fairfax Hay and Grain on Main Street.
Mom studied classical ballet under Serge Nadejdin, Cleveland's Russian Imperial Ballet School director. She loved to dance. At 16, Nadejdin told her, "Gertrude, I have taught you everything I know. You must now go professional or give up ballet altogether."
As one of four siblings of a single mother, Trudy hung up her toeshoes and worked as a legal secretary to help the family finances.
Mom was fiercely loyal to her siblings. Late one evening in 1950, a ruckus started outside the bar across the street from their apartment. Mom's brother Johnny went to tell the hooligans to quiet down and go home. When one of them grabbed Johnny, Trudy raced into the fray and hit the ruffian with her high-heeled shoe until he let Johnny go. Weeks later, she was in court facing charges of assault and battery. The ruffian claimed he had been "…attacked by this horrible woman" who, he alleged, started hitting him "with a blackjack!"
The defense attorney had Mom stand up. At a towering 5' 2" and dressed in her office attire, he asked the court if they thought "…this young lady was capable of beating up a drunk with a blackjack?" Charges were dropped.
Two years later, this spritely 19-year-old married Lieutenant Stanleigh Fisk and began a lifelong adventure as an Army wife. There was visiting castles and palaces in Germany, mountain villages in Austria and Switzerland, riding gondolas in Venice, feeding elephants in Thailand, attending formal events in Washington DC, and playing golf everywhere they went.
We kids dealt with moving every 2-3 years, saying good-bye to friends over and over, landing in new neighborhoods and treated as aliens, navigating new schools, finding grocery stores, and attempting to connect with locals. And Dad deploying or going TDY (Temporary Duty).
Through all this, Mom was the anchor for her brood of four. She negotiated with school administrators, wrote complaint letters to her favorite foil – the telephone company because of its monopolistic practices – and dragged us to all our sports and school activities in our Chevy Caprice station wagon.
Mom had several cars over the years. One image is firmly planted in my mind: horn-rimmed sunglasses, her blond hair tied in a scarf, sitting in her 1958 white (red interior) Chevy Impala convertible, a huge smile on her face. That's Mom.
Grace followed her everywhere. Even cleaning house with the radio on, I can still see her, in blue jeans and blouse, pirouetting across the living room to Chopin, then swatting a fly on the end table – without breaking rhythm – and saying, "Gottcha."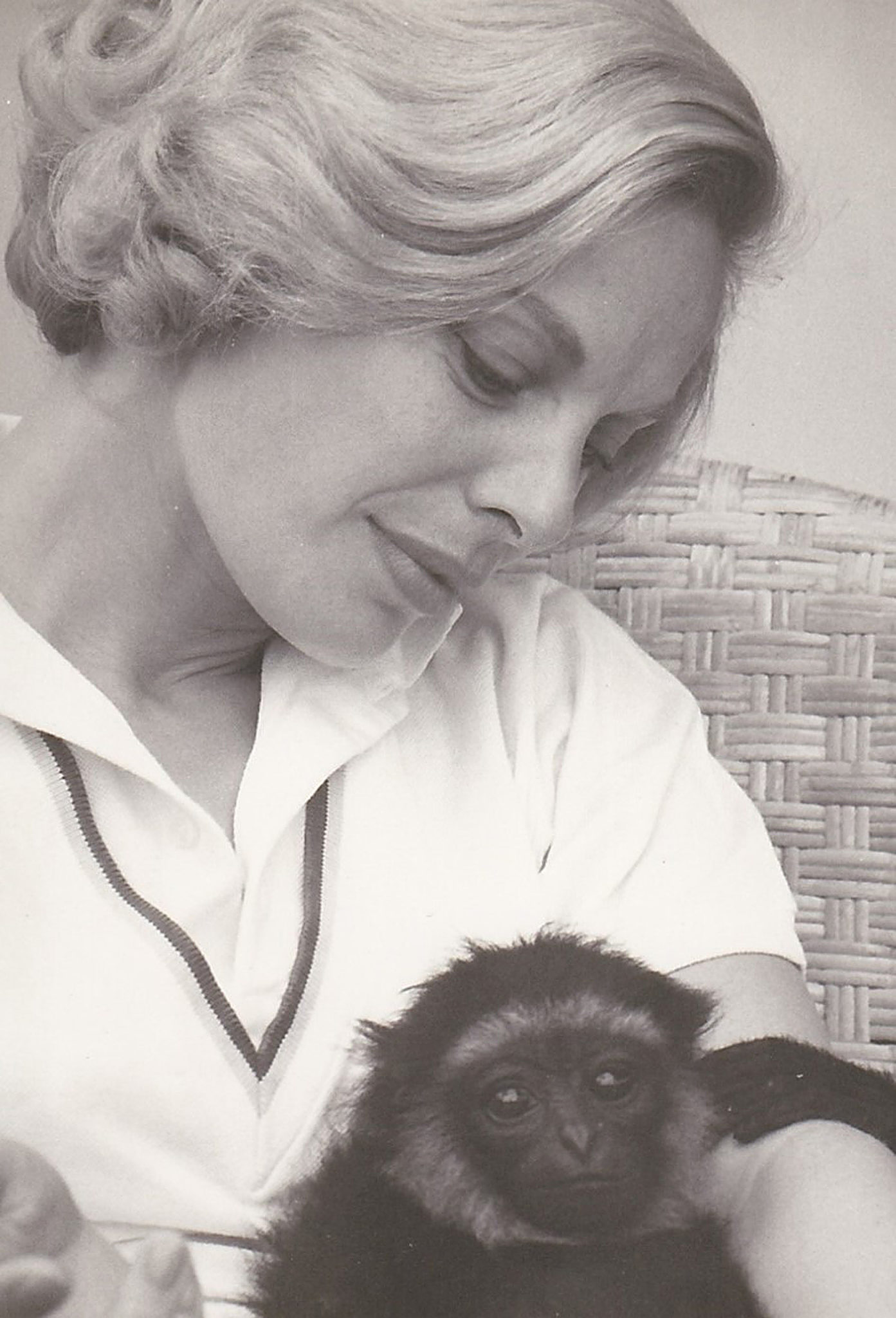 Trudy was a constant in our lives and yet, at times, a contradiction that defied description. While Dad was on TDY, Mom and I went to Norfolk, Virginia, to pick up our car from the Navy Base after we returned from Thailand. We didn't have current Virginia license plates, so she borrowed a screwdriver from a dock worker and put our old 1966 Ohio plates on. We didn't get stopped.
Summer vacation from school was not all play. We had chores – doing dishes, cutting the grass, washing windows, making beds, taking out the trash, and vacuuming. Lunch included our reading a chapter to her from some famous novel or classic that would be "good for us" to have experienced. We had to do math flashcards and learn ten new spelling words every day before we bolted into our summer days.
Her quiet side could be deceiving. I called her during an after-school theatre rehearsal to say I would be finished by 6 PM for her to pick me up. She arrived at 5:45, entered the school auditorium, and watched a rehearsal that went well past 7:30. With three more kids at home and Dad in Vietnam, she waited for a dramatic pause in the action, then announced in a crisp, clear voice, "Marcus, I have been here for your 6 o'clock rehearsal to end. I have to cook dinner. You may find your own way home," and left.
A city girl from birth, she nonetheless loved the outdoors. Rarely a week passed in summer without a picnic in the backyard, at a local park, or, later in California, on the beach. Camping thrilled her. In the summer of 1970, when Dad was in Vietnam, Mom and my Aunt Emily loaded the four of us kids and our dog Truda in the station wagon and trekked across the U.S. and Canada, from Virginia to California and back, camping nearly all the way. She seemed to have more fun cooking over a camp stove than in the comfort of our kitchen.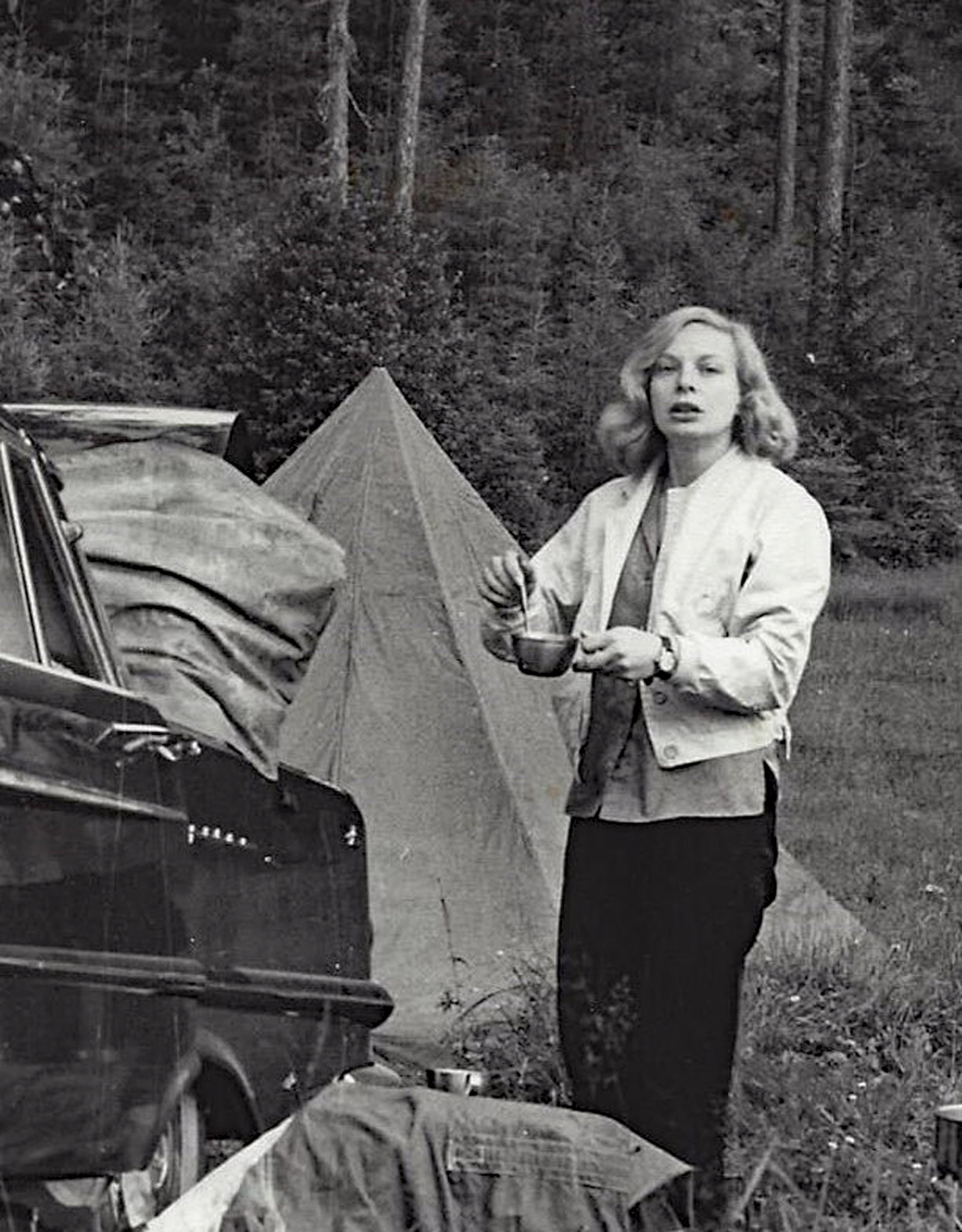 After Dad retired from the Army, Mom and Dad settled in Southern California. She loved the ocean and spent countless hours sitting on a pier or a beach near San Diego, watching the sea lions play. But the pelicans captivated her the most. She loved to see them waddle down a pier, their giant bills loaded with fish, then bolt, spread their wings, and perform an effortless ballet with the sky. Their beauty in flight made her beam. Their awkward landings, however, left her in stitches.
Today, whenever I see a pelican gliding just above the wavetops in its beautiful dance, I think of Mom. Trudy is still with us today. I guess she'll always be.
Mom introduced us to the beauty and wonder of books, to classic films that we "needed to see," to museums because "history teaches you lots of things," and the beauty found in art, opera, and the symphony. She was responsible for all of us kids getting involved in the theatre from an early age. She may have only had a high school education, attending night school her senior year and working full time as a secretary, but she carried a Ph.D. in Humanities-worth in the sleek, blond package that was Trudy.
Mom's been gone six years now. She once said, "A young man's best friend is his Mom," and she was right. She practically walked me through life and set an enviable, almost subconscious path to follow.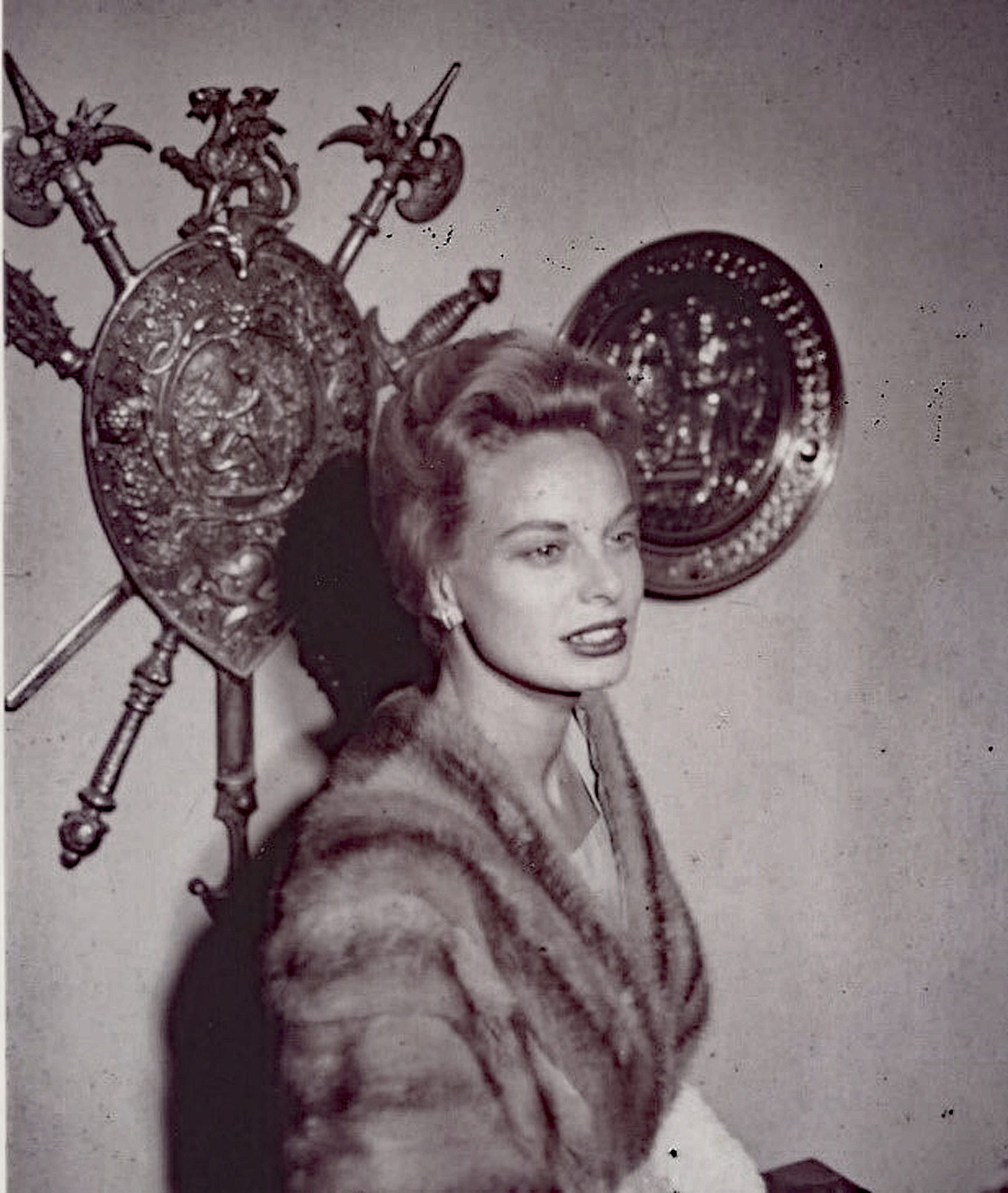 Sometimes I feel her presence. The warm sun on my shoulder reminds me of some picnic somewhere, a ham and cheese sandwich and a Coke in my hand, squinting at the sun. A wooden kitchen spoon reminds me of the veiled threat, "Don't make me get the wooden spoon," and we would immediately reverse our behavior, usually with a smile of surrender. A Frank Sinatra CD or a Gregory Peck or Peter Sellers film made her glow. Holding her granddaughter's hand always warmed her. She always had a joke but was terrible at telling them. She could rarely get to the punchline without making herself laugh.
When I was at the Naval Academy, Mom wrote me weekly letters filled with everyday news. I could hear her voice telling me what was happening at home and with our friends, the car, the dog – everything. Her humor always shone through. There was a Bic commercial back then that ended with "Dear Sonny. Love, Ma. Kisses, kisses, kisses, hug." That's how she closed her letters to me for years.
So, instead of treating your mom to Mother's Day Brunch, take her someplace, do something you haven't done in a while, see something together, and then just take it all in. Talk about it, or just stand there together. Experience it with her. Share a smile, a hug, and hold hands. Trust me – she'll remember that longer than that Mimosa.
And so will you—all your life.
ICYMI: Now Accepting Nominations for 2023 Alexandria Beautification Commission Awards