School News
Principal Peter Balas Leaves ACHS for Arlington's Wakefield HS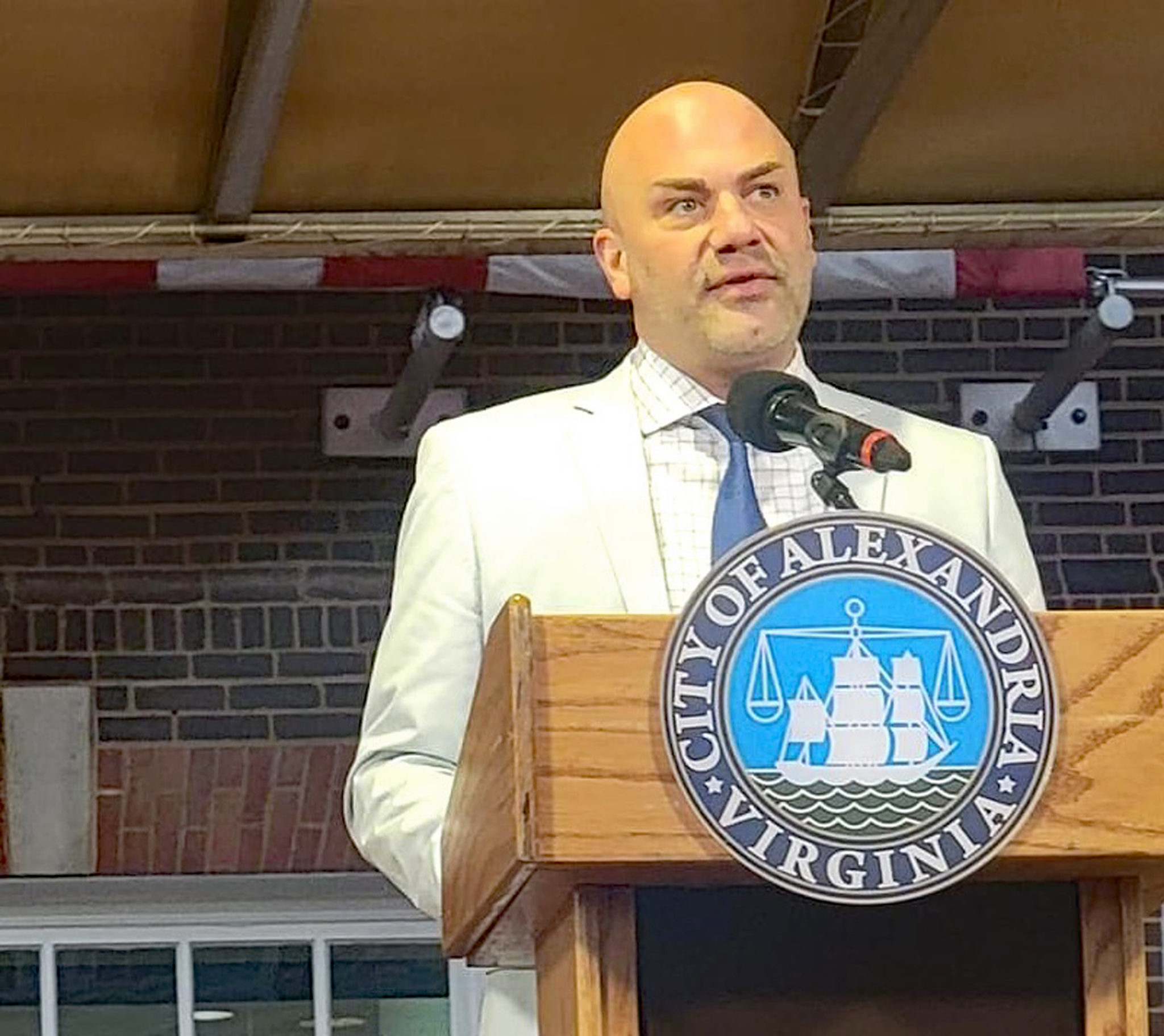 Alexandria, VA – Peter Balas, the Executive Principal at Alexandria City High School since 2017, announced in May that he would leave ACHS to become the new principal at Arlington's Wakefield High School at the end of the school year. In a letter to parents and students, Balas said he had been "blessed to meet the most amazing students, colleagues, families, and community members in this wonderful City of Alexandria."
During his tenure as principal at Alexandria City's only public high school, Balas managed several high-profile and politically charged issues, including Covid, the July 2021 decision to rename the school formerly known as T.C. Williams, and concerns about violence. He is credited with helping the school achieve its highest rates of graduation and lowest drop-out levels through his work on the Graduation Task Force, which monitors the status of all students in Grade 12 to ensure they are on track for graduation and provides support services as needed.
Balas has worked for Alexandria City Public Schools for over 20 years. Before his tenure as principal at ACHS, where he oversaw some 4,500 students and 400 staff on multiple campuses, Balas transformed Mount Vernon Community School into Alexandria's first – and only – dual language program school. Balas also previously served as executive associate principal and academy principal at ACHS. He was the summer high school and middle school principal academy coordinator for STEM and a ninth-grade teacher at the ACHS Minnie Howard campus. He was named ACPS principal of the year in 2017.
Reactions on social media ranged from disappointment to regret to frustration to dismay. One person wrote, "massive loss. He is an incredible person and brought so many talents to our community," while another termed it a "significant loss."
Before joining ACPS, Balas was a global history and geography teacher at Northport High School and Middle School in New York. Balas has a Bachelor of Arts in history with a minor in secondary education from Hofstra University in New York. He has a master's in education, curriculum, and instruction: advanced studies in teaching and learning from George Mason University and a master's in educational leadership and administration from George Mason.
ICYMI: New Plan for Old Alexandria Power Plant: Redevelopment Firm to Transform Potomac River Generating Station